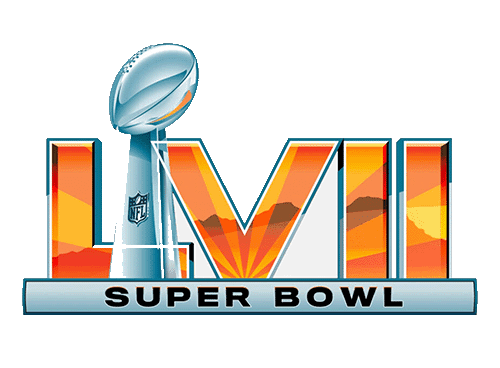 The most common form of legal Super Bowl betting entails the game lines that are posted as soon as the AFC and NFC Champions are crowned in late January. Betting lines contain the point spread, moneyline odds, and the over/under, and this guide details how to wager on each of them.
No Super Bowl bets can be placed on game lines without a reputable venue to gamble with. That's why we've scoured all of the online sports betting sites on the web and created a list of the absolute best-of-the-best for your convenience. Wager on game lines with confidence by taking in this guide.
#1 Sportsbook For Super Bowl Betting Lines – Bovada.LV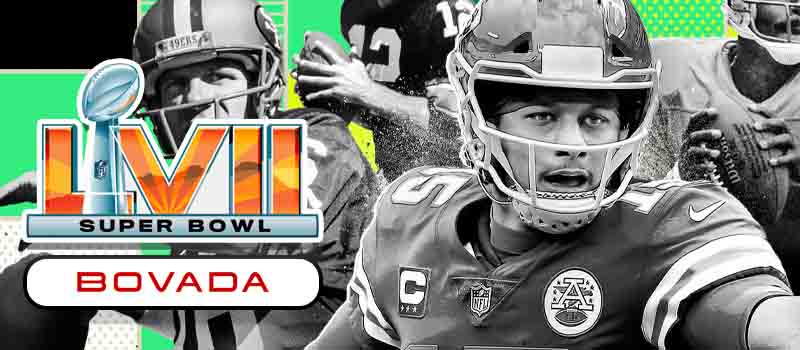 Rating:

Bonus: 50% Sports Welcome Bonus up to $750
Bovada's NFL sportsbook is the very best on the web and has been for several years in a row now. Their combination of Super Bowl betting odds, game lines, props, futures, and more, make them a required destination once the big game rolls around each February.
As soon as this year's game is over, championship futures for all NFL teams will be posted at Bovada taking action on next year's big game. That means that Super Bowl betting can take place all year long and not just during the final two weeks of the NFL season.
Bovada Sportsbook Review
Current Betting Odds To Win Super Bowl 58
odds via Bovada
San Francisco 49ers +375
Kansas City Chiefs +450
Philadelphia Eagles +450
Baltimore Ravens +700
Miami Dolphins +850
Dallas Cowboys +900
Detroit Lions +1600
Jacksonville Jaguars +1800
Buffalo Bills +3000
Minnesota Vikings +6000
Cleveland Browns +6500
Houston Texans +6500
Seattle Seahawks +6500
Pittsburgh Steelers +7000
Denver Broncos +8500
New Orleans Saints +8500
Los Angeles Chargers +10000
Atlanta Falcons +15000
Cincinnati Bengals +15000
Green Bay Packers +15000
Los Angeles Rams +15000
Indianapolis Colts +17500
New York Jets +25000
Tampa Bay Buccaneers +25000
Las Vegas Raiders +30000
Tennessee Titans +30000
Chicago Bears +100000
New York Giants +100000
New England Patriots +150000
Washington Commanders +150000
Arizona Cardinals +250000
Carolina Panthers +300000
What Is The Line On The Super Bowl?
The line, or betting line, for the Super Bowl, is a combination of three elements that allows for wagering on the big game - the point spread, moneyline, and the over/under.
Point Spread – handicapping gives points to underdog teams and removes points from the franchise that is expected to hoist the Lombardi Trophy at the end of the game. If a team has a negative SB point spread, they are favored to win and must be victorious by more than the spread in order to cover. Underdog teams have positive spreads and must lose by less than that number to cover.
Moneyline – These odds are placed second in the betting lines and allow for wagers on straight winners. Like point spreads, negative numbers indicate the favored team, and positive numbers are given to the team that is expected to lose. The probability of winning, and the amount that can be won by betting on the prospect, can be calculated based on the Super Bowl moneyline odds.
Over/Under – This is the third element of a betting line and takes action on whether the total points scored by both teams will be over or under the proposed total. Super Bowl over under betting can result in a push if the posted total ends up being accurate.
Some online NFL sportsbooks also provide a link to the various prop bets that they offer within the game line.
How To Legally Bet On Super Bowl Lines
The first step in betting on the game lines is finding a legal and reputable sportsbook that serves your area. We recommend reading through our online Super Bowl LVIII betting site reviews to see all the perks and options offered by each one before deciding which ones to join.
We also suggest joining more than one online NFL sportsbook so that the Super Bowl betting lines can be shopped. Would you buy a car at the first lot you visit? Of course not. You'd compare costs. The same principle applies to shopping the Super Bowl 58 odds.
After you've decided which online sportsbook you intend to sign up with, click on the sportsbook link we've posted and begin the account creation process by clicking the join button at the top of the homepage.
Enter your account data and ensure it is accurate so there are no issues when requesting a cash payout. Submit your first deposit, and be sure to read up on the fees and transaction times so that there are no surprises.
After your sportsbook account has been funded, head to the football or NFL section of the betting site and locate the game lines inside.
Is Betting On Super Bowl Lines Legal?
Yes. No matter which sportsbook you decide to do business with, betting lines will be something they offer. Betting on the Super Bowl lines at a state-regulated sportsbook is legal if you meet or exceed the minimum gambling age in that area.
Offshore sports betting sites are also able to legally accept wagers on Super Bowl LVIII lines from gamblers inside the USA. State and federal sports betting laws do not forbid or even mention offshore sportsbook sites like the ones we recommend here, making them legal to use for wagering on dds online.
Super Bowl Gambling Apps
There's no need to huddle around a PC or crack open a dusty laptop just to wager on Super Bowl betting lines. Smartphones (iPhone sportsbooks, Android sportsbooks) and tablets (iPad, Android) that still receive operating system updates are still current enough for mobile SB betting using the web-based apps our top books offer.
As long as your device has a mobile browser like Opera, Safari, Firefox, or Google/Chrome on board, it can be used to click any Super Bowl betting site link we've included here to wager on NFL lines. These odds pull up fast and populate screens of all sizes to perfection, all without the need for a download.
Live Betting Lines For Super Bowl Games
All elements of NFL betting lines can be wagered on during the big game by opting to gamble on live Super Bowl lines. As soon as the kickoff occurs, in-game betting lines take up the slack, allowing action on the point spread, money line, and the over/under through the contest's final minutes.
In-play Super Bowl betting is the perfect solution for gamblers that were too busy to place a pregame wager or couldn't make up their mind before the contest started. Be wary, however, as live game lines aren't guaranteed to last throughout the entire duration of the game.
Deposit & Withdrawal Options
Each sportsbook that we recommend to our readers features a different set of banking options for funding your account and requesting a payout. Most accept credit cards, debit cards, bank wire transfers, and cryptocurrency for funding online SB betting accounts.
Options for withdrawals are less plentiful, as none offer payouts via credit or debit card chargebacks. We recommend withdrawing Super Bowl betting winnings with cryptocurrency because they usually do not include any fees, transact quickly, and feature a higher level of encryption than other methods.
Depositing and withdrawing with Bitcoin is the most widely available option, as it is the most popular altcoin on the planet.
Super Bowl Betting Line FAQs
Once the AFC and NFC Champions are known, Super Bowl betting lines will appear at any reputable sportsbook around the web or in person. This occurs two weeks prior to the Super Bowl. Before that, all SB lines are presented as AFC vs. NFC.