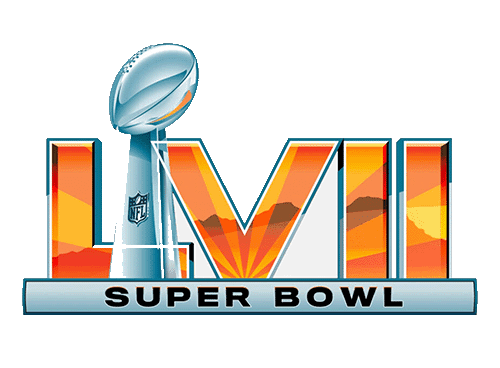 The point spread is the first item gamblers will see when looking through any betting line for the big game. Legally betting on Super Bowl point spreads is available in the United States, and this guide details how and where it can be done at the best NFL gambling sites in the business.
Here you will find out how to place an informed bet on Super Bowl point spreads, what an NFL point spread is, how to cover the spread, and what results in a win or a loss. Once you see how it breaks down, it becomes far less intimidating for new bettors.
Best Super Bowl Betting Site For 2023 – Bovada Sportsbook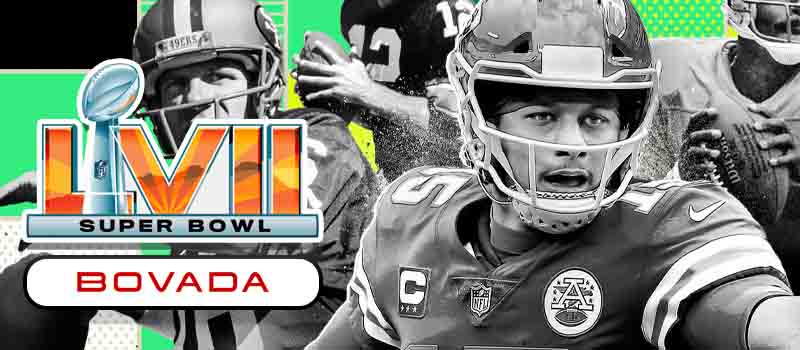 Rating:

Bonus: 50% Sports Welcome Bonus up to $1,000
Each year, Bovada continues to top our rankings as the best online sportsbook in the industry. When it comes to delivering an NFL point spread, SB odds, or prop bets, no other site tops Bovada in the United States.
They are the #1 destination for betting on the Super Bowl spread. Vegas doesn't even hold a candle to the sheer volume of betting options that can be found at Bovada, and they back it up with superior customer service that ensures each member is satisfied.
Don't take our word for it! Have a look around Bovada's site and see for yourself.
Top-Rated Legal Online Sportsbooks For 2023 - 2024
Bet On Super Bowl 58 At These Trusted Sportsbooks
Current Betting Odds To Win Super Bowl 58
odds via Bovada
San Francisco 49ers +375
Kansas City Chiefs +450
Philadelphia Eagles +450
Baltimore Ravens +700
Miami Dolphins +850
Dallas Cowboys +900
Detroit Lions +1600
Jacksonville Jaguars +1800
Buffalo Bills +3000
Minnesota Vikings +6000
Cleveland Browns +6500
Houston Texans +6500
Seattle Seahawks +6500
Pittsburgh Steelers +7000
Denver Broncos +8500
New Orleans Saints +8500
Los Angeles Chargers +10000
Atlanta Falcons +15000
Cincinnati Bengals +15000
Green Bay Packers +15000
Los Angeles Rams +15000
Indianapolis Colts +17500
New York Jets +25000
Tampa Bay Buccaneers +25000
Las Vegas Raiders +30000
Tennessee Titans +30000
Chicago Bears +100000
New York Giants +100000
New England Patriots +150000
Washington Commanders +150000
Arizona Cardinals +250000
Carolina Panthers +300000
What Is The Point Spread For The Super Bowl
Rarely do two NFL teams enter a game against each other with an equal chance of winning the game on both sides. In order to create a fair betting environment where wagers are placed evenly on both teams, Super Bowl handicapping takes place by granting positive or negative point spreads.
For example, here is a betting line for Super Bowl 56:
Los Angeles Rams vs. Cincinnati Bengals
The point spread is the first element of any standard NFL betting line. In the case of SB 56, the LA Rams are favored to win by 4 points (-4.0). The Rams can cover the spread by winning the game by 5 or more points. If they win by exactly 4, then the point spread bet is a push and will result in a refund.
The Bengals are the underdog and are projected to lose by 4 points (+4.0). Super Bowl handicappers have granted the Bengals 4 points, and they'll need to lose by 3 or fewer to cover. Again, if Cincinnati loses by exactly 4 points, the result is a push.
How To Cover The Spread
Covering the spread means that a given team has either won by more or lost by less than the margin provided at online sportsbooks. If an underdog team has a +5.0 point spread, they'll need to lose by 4 or less to cover. If a favored team has a spread of -7.0, they'll need to win by 8 or more to cover.
Fractional Point Spreads
NFL and SB betting lines often include fractional point spreads. This removes the potential for a push because there is no way to score a half-point in the National Football League. Fractional spreads mean that all bets will be winners and losers and narrows the total margin from 2 points to 1.
What Is A Push?
When a Super Bowl team wins or loses a game by the exact same margin presented by the NFL point spread, then the result is a push. That means that neither the bettor nor the sportsbook are winners. Most often, pushes are refunded to accounts, but sportsbooks vary in their terms and conditions, so check with each one to see how they handle them.
How To Bet On Super Bowl Point Spreads Online
Before gamblers can bet on a point spread, you'll need to register for a membership and deposit funds into their online account. The online sportsbooks listed within this guide are the top options on the web, so read through our reviews to decide which ones you intend to join.
Signing up with several sportsbooks is a good idea because each site produces different Super Bowl odds. Being a member of only one betting site forces you to wager on the NFL odds they post for the big game and doesn't allow gamblers to shop around for friendlier lines.
Here's how to become a member of any of the best online Super Bowl gambling sites we recommend:
Click on any online sportsbook link we've included on this page to begin the process.
Once you've arrived at the sportsbook homepage, there will be a button at the top of the page labeled "join" or "join now." Click it.
You'll now be required to enter account data like your name, address, and phone number for membership verification.
The next step is depositing money into your account. This can be done using credit cards, debit cards, vouchers, bank wire transfers, cryptocurrencies, and person-to-person venues.
Locate the sportsbook tab, then the "NFL" or "Football" subsection, and locate the Super Bowl point spreads within.
In-Game Betting On The Spread
After the Super Bowl kicks off, bets on the point spread can still be made by wagering on in-game lines that take action into the fourth quarter. Just visit any top sportsbook listed here after the game begins and place a bet on the NFL point spread, moneyline winner odds, or the over/under.
The live point spread for the game can and will change as events in the game occur. For instance, if an underdog team suddenly jumps out to a big lead, in-game point spreads will be altered to reflect that development.
In-play Super Bowl betting can continue into the late fourth quarter, but live NFL lines can be removed early if the game's outcome becomes certain.
Is It Legal To Bet On The Point Spread For Super Bowl Games?
Yes. There are domestic and offshore opportunities to legally bet on sports in the United States, and Super Bowl point spreads will always be included as an option. A growing number of US states now offer domestic sports betting of some kind, and locals can legally bet on SB point spreads if they meet the minimum age requirement.
Offshore sportsbook sites like the ones we list here can lawfully offer their Super Bowl betting services to US-based gamblers over the Internet. Federal and state laws do not prohibit international gambling sites from accepting bets on Super Bowl spreads online, and no one will get into any trouble by using one to lay some action on the big game.
Legal Super Bowl Betting Apps
The online gambling providers we mention here allow their members to bet on point spreads using modern smartphones and tablets without visiting the Google Play or Apple App Stores. All you need to do is whip out your Apple or Android device and click on any sportsbook link posted here.
Within seconds, your iPhone, iPad, or Android screen will fill up with the latest Super Bowl odds, including NFL point spreads for both teams. These SB gambling apps are the perfect solution for bettors that want to wager on the spread while at a watch party, in transit, or anywhere else in the country on Super Bowl Sunday. To learn more about betting from your phone, click here.
Deposits And Payouts
The sportsbooks we prefer offer various banking options for betting on the Super Bowl. Each of them features a unique portfolio, but Bitcoin (BTC) is the one constant. While debit/credit cards, bank wire transfers, and other USD options are perfectly fine, they don't offer the same benefits as cryptocurrency.
Since crypto transactions aren't monitored by any government or nation, there are no regulatory slowdowns that impact deposit and withdrawal timelines. In most cases, there are no fees attached to cryptocurrency funding and payouts, and the maximum amounts exceed what is allowed for USD.
Furthermore, bonus cash offers for Super Bowl betting are also more generous when using Bitcoin and other forms of crypto.
Sportsbook Bonuses
Every single offshore sportsbook we've ever encountered has offered some type of a signup or welcome bonus that matches a portion of the first deposit and gives it back to new members. Our top-rated sports betting sites are no different and typically offer bonuses for follow-up deposits as well.
If all of the terms attached to the online sportsbook promo code are fulfilled, the bonus cash becomes withdrawable. Visit the promotions section of each of our best NFL betting sites to learn more about what each one has on the table for bonus cash offers.
The History Of Super Bowl Point Spreads
Super Bowl prop bets and point spreads are easily the top two highest money-earning categories of wagering on the NFL championship. Spreads are the first thing that gamblers encounter when viewing a betting line and is a major focus of sports gambling.
Because of this, we've compiled every betting line in Super Bowl history, including the all-important point spread. Knowing the spread and outcome of each game gives you insight into how best to place your bets on the final Sunday of the season.
SB LVIII Point Spread Betting FAQs
Each online sportsbook varies in what they allow for an NFL parlay, and how many elements they'll permit for inclusion. Most books will allow Super Bowl parlays but doing so on the point spread is difficult if not impossible because there are only two teams in play, but could conceivably be done on quarter lines.