How to Bet On Super Bowl Odds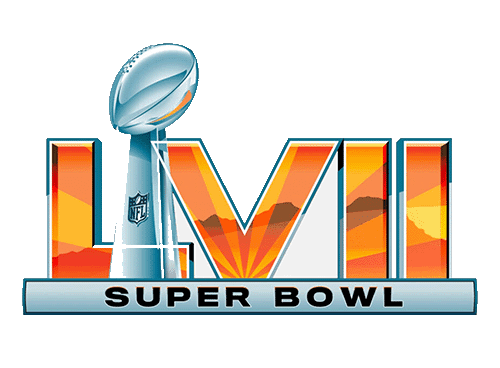 Legally betting on the Super Bowl is one of the most popular wagering events worldwide. It pulls in millions of viewers and is the most expensive block of advertising for US marketers. On top of the fandom and advertising, the game also draws a high number of bets from both domestic and international sportsbooks.
If you are in a state that has legalized sports betting, you can place your bet at a domestic brick-and-mortar, online, or mobile sportsbook. For anyone located in a state that does not regulate domestic sports betting, licensed offshore sportsbook sites present the best opportunity for placing a wager on the big game.
Understanding the betting odds for Super Bowl 2023 can be confusing, which is why we've provided this guide to explain it all in plain English.
This page was created specifically for Super Bowl betting odds and features content regarding the best sportsbooks available, the legalities of NFL betting, and other pertinent information regarding laying some action on the winning team.
Best Legal Sports Betting Sites For 2023 - 2024
Bet On Super Bowl 58 At These Trusted Sportsbooks
Current Betting Odds To Win Super Bowl 58
odds via Bovada
San Francisco 49ers +375
Kansas City Chiefs +450
Philadelphia Eagles +450
Baltimore Ravens +700
Miami Dolphins +850
Dallas Cowboys +900
Detroit Lions +1600
Jacksonville Jaguars +1800
Buffalo Bills +3000
Minnesota Vikings +6000
Cleveland Browns +6500
Houston Texans +6500
Seattle Seahawks +6500
Pittsburgh Steelers +7000
Denver Broncos +8500
New Orleans Saints +8500
Los Angeles Chargers +10000
Atlanta Falcons +15000
Cincinnati Bengals +15000
Green Bay Packers +15000
Los Angeles Rams +15000
Indianapolis Colts +17500
New York Jets +25000
Tampa Bay Buccaneers +25000
Las Vegas Raiders +30000
Tennessee Titans +30000
Chicago Bears +100000
New York Giants +100000
New England Patriots +150000
Washington Commanders +150000
Arizona Cardinals +250000
Carolina Panthers +300000
Best Sportsbooks For Betting On Super Bowl Odds
You can find the latest Super Bowl betting odds at any respectable sportsbook, but only a select few can be considered the best-of-the-best. Our team of betting analysts has compiled a list of the top online sportsbooks that feature betting odds for pro football's biggest game of the season.
These sites are established legitimate online gambling books and have legal sanctioning and regulatory oversight from a respected government. They accept bettors from all around the world, including the USA.
Our suggested sportsbook brands have strong security profiles, bonus incentives, 24/7 customer support, and a series of Super Bowl betting lines that include point spread bets, moneyline odds, the over/under, props, and more.
You can browse these NFL sportsbooks by clicking the links provided in the table above. You are not required to make an account or deposit any money just to browse each sports betting site. Our resource guide for best tips for Super Bowl betting will provide you with insight into the best practices for betting on the big game.
Is Betting On Super Bowl Odds Legal?
Yes. NFL betting is available at any legitimate sportsbook, whether they operate domestically or offshore. Sports betting can occur at any domestic sportsbook inside of states that regulate their own NFL gambling venues over the web or in person.
Offshore sports betting sites are able to legally provide their services to NFL gamblers inside the United States without anyone getting into trouble with authorities. The reason? There are no laws in place at the state or federal level that prohibit offshore sportsbooks from accepting US-based members and allowing them to bet on Super Bowl odds.
International sportsbook sites restrict membership from certain states, so be sure to check the terms and conditions for signing up.
Understanding The Odds
Before placing your wager, it is crucial that you understand what you are looking at when browsing a sportsbook. Upon first glance, you will see a series of numbers associated with different teams. This is the betting line.
This next section contains specific insight into how to read these betting lines, how to understand different styles of betting, and how to interpret football betting odds. You should be able to make an informed Super Bowl football bet by the end of this section.
How To Read Football Point Spreads When Betting
When looking at a football betting line, the first thing you will see is the two teams competing against each other. Each team will have several columns next to it, with numbers and signs in each column. For this section, pay attention to the first column.
This is known as the "point spread" column. When betting on the point spread, a predetermined point coverage must match in order for your bet to be successful. For example, the Kansas City Chiefs are set to take on the New England Patriots. A point spread will read something like this:
KC +7 ½ (-105), NE -7 ½ (-115)
The letter grouping is the abbreviation for each team. The first number is the point spread. The (+) or (-) sign is an indicator of who the oddsmakers think is favored to win the game—the minus sign is the favorite and the plus sign is the underdog.
So, if you were to place a bet on the Patriots to win the game, they would have to beat the Chiefs by 7 or more points for your bet to win. If you bet on the Chiefs, a Chiefs victory or Chiefs loss by less than 7 points will grant you a winning bet.
The second number has to do with your winnings. In this case, you would have to wager $105 to win $100 on your bet. When you see a (+) sign in front of that second number, it indicates how much you stand to win with a $100 bet.
Betting On Super Bowl Moneyline Odds
What is money line betting in the NFL? The money line, or "American odds," as it is sometimes referred to as an alternative form of betting on a game.
The money line information can be found in the second column. Betting on the money line involves picking a team to win outright with no concern over the point spread—you are essentially taking out the first number in the point spread sequence. A money line bet will look like this:
KC (+105), NE (-130)
You are taking away the risk of going by a point spread with a moneyline bet. The payouts may not always be as lucrative, but sometimes the safer bet is the better one.
How To Read Super Bowl Over/Under Odds
The third column of an NFL betting line is reserved for total bets. This involves placing a bet on whether the final combined score of a game will either be over or under a predetermined number. These are called over/under bets and will look like this:
KC 48 (-110) o, NE 48 (-110) u
The "o" and "u" stand for over and under. Total bets are interesting for more experienced NFL bettors because they involve analyzing a team's offense and defense. For example, two high-scoring offenses will likely hit the over mark on a total bet, especially if one or both defenses are weak.
How To Place Super Bowl Prop Bets
NFL prop bets involve outcomes that aren't included in the betting lines or championship futures. Super Bowl props allow for wagers to be placed on the opening coin toss, the National Anthem performance, the halftime show, commercials, and player/team performances.
Each outcome that can be bet on in a prop will feature moneyline odds, which we've already covered above. Here is an example of an SB prop bet.
How Much Will Mattress Mack Bet On The 2023 Super Bowl?
Over 10.1 Million USD +155
Under 10.1 Million USD -210
In the above prop bet, Mattress Mack betting under $10.1 million is the favored option and will require more money to be risked than the amount of profit that can be attained (wagers of $2.10 will net $1 in profit).
Betting on Mack to wager over $10.1 million on the Super Bowl features a moneyline that is positive and will reward gamblers with $1.55 in net gains for each dollar risked.
Some prop bets will feature more than two outcomes, but the moneyline odds work exactly the same way, no matter how many options are offered.
What Are Super Bowl Parlays?
An NFL parlay involves combining more than one wager into a single bet. When combining multiple Super Bowl bets into a parlay, the probability of success decreases, and the money that can be won increases exponentially.
Each online NFL sportsbook features different rules regarding how many bets can be included in a parlay and what types of Super Bowl odds are allowed to be combined. Most often, the moneyline odds to win, points spreads, and the over/under are allowed to be added to parlay bets, but some books also include props and futures.
Because it is a single game, props will be the most likely component of any SB parlay bet.
SB parlay bets are popular because a lot of money can be won without risking much of your bankroll, but they rarely win because of the numerous factors involved. That said, don't overindulge on NFL parlays or rely on them in any way to make up losses.
How To Interpret NFL Odds
Before each game, you will see a flurry of media coverage from both fan and betting standpoints. Betting sites will display the odds in a betting format, while normal media outlets will pick a favorite to win the game. How do you interpret these football odds?
You have to look out for several things, including a team's record (at home and away), roster, coaching staff, injuries, play styles, and more. By analyzing a team, you will be informed on how they operate in certain situations, which translates to invaluable betting knowledge.
The oddsmakers have it right most of the time, but there is no shortage of underdog stories in the Superbowl.
A prop (short for proposition) bet involves betting on an occurrence or non-occurrence in an NFL game. Prop bets are very specific and usually lead to some high payouts.
An example of a prop bet would be betting on a certain team to score first, which team will score the most touchdowns, coin toss winner bets, who will be up at halftime and so on.
There are a lot of different prop bets for the Super Bowl, usually more so than any other game in the season. Super Bowl prop bets allow bettors to expand their action outside of the standard point spread betting format.