Laying some action on the big game becomes more popular as each year passes, and betting on NFL teams to win Super Bowl 57 is a major source of revenue for legal online sportsbooks. Betting on which team will win the Super Bowl can be done all year long, and we detail how and where to do so in the following guide.
Don't venture into legal Super Bowl betting online without reading through this guide to wagering on NFL teams and their championship moneyline odds. We also include links to the top sportsbooks that have been included in our list of the best Super Bowl betting site reviews so that readers can place wagers on NFL odds in short order.
Best Online Sportsbooks To Bet On Super Bowl Team Odds
---
NFL Teams, Conferences, & Divisions
American Football Conference:

AFC West
AFC North
AFC South
AFC East
Denver Broncos
Kansas City Chiefs
Las Vegas Raiders
Los Angeles Chargers
Baltimore Ravens
Cincinnati Bengals
Cleveland Browns
Pittsburgh Steelers
Houston Texas
Indianapolis Colts
Jacksonville Jaguars
Tennessee Titans
Buffalo Bills
Miami Dolphins
New England Patriots
New York Jets

National Football Conference:

NFC West
NFC North
NFC South
NFC East
Arizona Cardinals
Los Angeles Rams
San Francisco 49ers
Seattle Seahawks
Chicago Bears
Detroit Lions
Green Bay Packers
Minnesota Vikings
Atlanta Falcons
Carolina Panthers
New Orleans Saints
Tampa Bay Buccaneers
Dallas Cowboys
New York Giants
Philadelphia Eagles
Washington Football Team
---
NFL Team Bet Types For Super Bowl 2023 Odds
Game lines for the Super Bowl are not the only way to bet on which NFL teams will make it to the big game and win. There are several angles for legal Super Bowl betting on NFL teams' odds that give gamblers options for the direction they intend to place their championship wager.
Check out the following types of NFL team wagers that involve Super Bowl betting odds for which franchise will win it all.
Super Bowl Futures
Each team that remains in contention for the Super Bowl will be listed among the NFL futures posted at the online betting sites we endorse here at LSBB.
Once a franchise is eliminated from postseason contention, or is ousted in the NFL Playoffs, their name and moneyline odds are removed from the boards and all prior wagers placed on them are losers.
Super Bowl futures odds are usually posted immediately following the winning team being declared, and are sometimes available before that. The further out the NFL futures bet is made, the longer the odds will be which also means higher payouts.
Even during the final days leading up to the Super Bowl, futures odds for each team will likely remain in the positive, including the favorite. The latest Super Bowl futures are posted below.
2023 Super Bowl Odds By Team
Buffalo Bills +700
Kansas City Chiefs +700
Los Angeles Rams +900
Cincinnati Bengals +1000
San Francisco 49ers +1400
Green Bay Packers +1500
Dallas Cowboys +1600
Denver Broncos +1800
Baltimore Ravens +2000
Tampa Bay Buccaneers +2200
Tennessee Titans +2200
Arizona Cardinals +2500
Indianapolis Colts +2500
Los Angeles Chargers +2500
New England Patriots +2500
New Orleans Saints +3000
Cleveland Brown s +3500
Minnesota Vikings +3500
Seattle Seahawks +3500
Miami Dolphins +4000
Philadelphia Eagles +4000
Pittsburgh Steelers +4000
Atlanta Falcons +5000
Carolina Panthers +5000
Las Vegas Raiders +5000
Washington Commanders +5000
Chicago Bears +6500
New York Giants +6500
Jacksonville Jaguars +8000
Detroit Lions +15000
Houston Texans +15000
New York Jets +15000
---
Super Bowl Betting Lines For The Final Two Teams
After the AFC and NFC Championship Games are over, betting on NFL teams that are participating in the Super Bowl can commence when the game line is posted.
Super Bowl 2023 betting lines include point spreads, moneyline odds for each team to win, and the over/under.
Super Bowl Point Spread – assigned values for betting on each NFL team to cover the amount of points that they are predicted to win or lose the Super Bowl by. Think of it like handicapping your bowling league, where adding a point total in the positive or negative to either side creates an even match.
Super Bowl Moneyline Odds – Simple bets on Super Bowl winners and losers can be made when choosing NFL moneyline odds for winners. The probability of winning as well as the amount that can be won versus the amount bet on a Super Bowl team can be culled from the moneyline odds.
Superbowl Over/Under – This allows for betting on both NFL teams participating in the Super Bowl and the total amount of points that they will combine to score. Make a bet on if the total combined points will be over or under the line and win!
Super Bowl parlay bets can be created using the above three NFL wagering types, but some football sportsbooks have different rules regarding what can be included in combination wagers.
Super Bowl Prop Bets For NFL Teams
While most Super Bowl prop bets do not entail winners and losers, some of them do. For instance, in order for a player to top the Super Bowl MVP odds, it also must be implied by that bookmaker that the given player's team will win the game.
There are also Super Bowl props that are created in order to simulate a game line, and simply match AFC vs. NFC and allow action on their corresponding moneylines.
While NFL team Super Bowl prop bets for performance are indicative of success, they only provide a piece of the overall picture and do not give concrete pointers toward winning or losing.
The same can be said for Super Bowl player prop bets for each team involved, but a larger picture can be created by gathering them all together and analyzing how their collective impact will factor into the final results.
Speaking of NFL betting analysis, consider using a Super Bowl prop builder for such a purpose. These prop builder apps are available at most of our top NFL sportsbooks and gather all team and player Super Bowl odds into one screen.
Conference Championship Futures
The winner of the AFC and the NFC is granted entrance into the Super Bowl, so naturally, Conference Championship futures qualify as betting on the teams involved in the big game. Conference odds operate just like the Super Bowl futures described above, except that they split all playoff eligible NFL teams into two separate lines for the AFC and NFC.
Betting on an NFL team to win the NFC or AFC Conference Championship Game is also a Super Bowl bet because it is a wager on which franchise will make it to the big game. AFC and NFC futures are some of the best tools for researching your Super Bowl predictions.
Super Bowl Betting Apps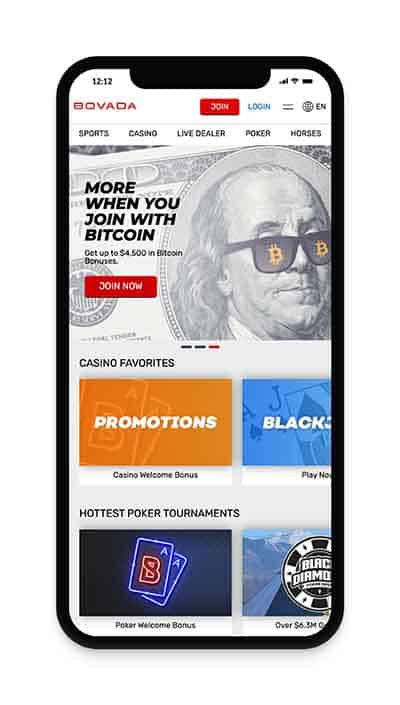 The options for mobile Super Bowl betting are plentiful if you shop through our top NFL sportsbooks linked to above because they can each be accessed via iPhones, iPads, and Android smartphones and tablets that are connected to the web.
Using any current device, click through to each of the NFL sportsbooks above and watch as it transitions into a push-button-controlled Super Bowl betting application without needing to download any software to your phone.
All options that are available for betting on Super Bowl teams on the desktop sportsbook site are ported to these NFL betting apps so on the go gamblers aren't missing out on any of the action.
How To Bet On Superbowl Teams Online
Before deciding which Super Bowl betting site to do business with, check out each one of the books listed in the table above and consider joining more than one so that gamblers can shop the odds for the best payouts.
Signing up is easy. Just click the join icon at the top of the NFL betting site's homepage and create your account profile and login credentials. After that, submit your first sportsbook deposit and refer to the section below for more details on how that can be completed.
Once Superbowl sportsbook accounts are funded, find the football tab and place an online bet on NFL odds for each team to win the championship.
Deposit And Withdrawal Options For Team Super Bowl Odds
The methods available for banking at Super Bowl betting sites include standard means using the US dollar and the latest cryptocurrencies that are making a splash on global financial markets.
In order to secure the fastest payouts for winning Super Bowl bets, use cryptocurrency (Bitcoin, Litecoin, Cardano, Tether, Ripple) to withdraw funds from online NFL sportsbooks because their lack of regulatory oversight allows for sub-24 hour transactions – an industry exclusive.