Legal Super Bowl Betting – How to Bet On Super Bowl 58 Legally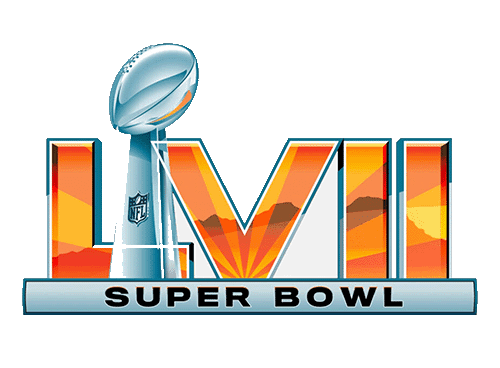 If you've made it to this page, we can safely assume you're interested in learning how to legally bet on the Super Bowl.  We developed this site to help players from the United States learn about the legalities of betting on the Super Bowl and what they can and can't do in the eyes of the law. We also offer a preview of SB 58, betting tips, access to the top online sportsbooks, and much more.
In addition, you will find our own personal recommendations with our list of legal Super Bowl betting site reviews, including which ones are the most reputable and hold legal and legitimate licensing in the industry. We'd wish you good luck with all of your SB bets, but after a read-through of this guide, you won't need it.
Countdown To Super Bowl 58
Top Rated Legal Online Sportsbook
For US Gamblers Betting On SuperBowl 58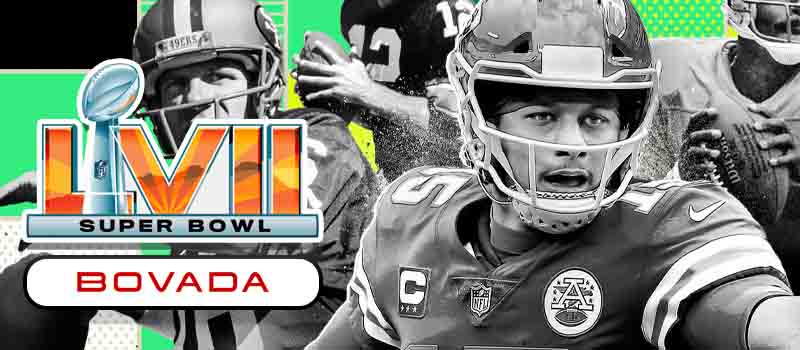 If you're looking for where to bet on Super Bowl LVIII, then we highly recommend Bovada Sportsbook. Bovada is one of the most trusted names in online sports betting and offers over 1000 betting props for the big game, as well as a custom prop builder tool for even more betting action at your fingertips!
Super Bowl Signup Bonus: For all players who signup and make a real money deposit between now and kick-off time, Bovada will match your initial deposit with a 50% bonus of up to $1,000 free.
The Bovada website is mobile-friendly and offers live wagering during the big game. So if you don't like the way your original bet is going, live betting gives you plenty of options to still win money. Bovada also supports credit cards, debit cards, cryptocurrency (Bitcoin, Bitcoin Cash, Bitcoin SV, Litecoin, Ethereum, Tether), sports betting vouchers, and the third-party MatchPay system to ensure that you always have fast and secure options for depositing funds and claiming guaranteed payouts.
Best Legal Super Bowl Betting Sites For 2023 - 2024
Bet On NFL Football At These Trusted Sportsbooks
Current Betting Odds To Win Super Bowl 58
odds via Bovada
San Francisco 49ers +375
Kansas City Chiefs +450
Philadelphia Eagles +450
Baltimore Ravens +700
Miami Dolphins +850
Dallas Cowboys +900
Detroit Lions +1600
Jacksonville Jaguars +1800
Buffalo Bills +3000
Minnesota Vikings +6000
Cleveland Browns +6500
Houston Texans +6500
Seattle Seahawks +6500
Pittsburgh Steelers +7000
Denver Broncos +8500
New Orleans Saints +8500
Los Angeles Chargers +10000
Atlanta Falcons +15000
Cincinnati Bengals +15000
Green Bay Packers +15000
Los Angeles Rams +15000
Indianapolis Colts +17500
New York Jets +25000
Tampa Bay Buccaneers +25000
Las Vegas Raiders +30000
Tennessee Titans +30000
Chicago Bears +100000
New York Giants +100000
New England Patriots +150000
Washington Commanders +150000
Arizona Cardinals +250000
Carolina Panthers +300000
Is It Legal To Bet The Super Bowl Online In The United States In 2023?
True to the theme of this guide, we want to make legal sports betting the main focus for Super Bowl 58, and we want to discuss your options for betting, including looking at states where you can legally bet on the big game. Is it legal to bet on the Super Bowl? Yes, as long as all
state and federal gambling laws
are followed.
Where To Bet On Super Bowl LVIII
We recommend the sportsbooks listed on this page without hesitation if you're seeking the best Super Bowl betting sites that boast a proven track record, strong reputation, a plethora of wagering options, betting lines for the big game, and generous bonus offers to boot.
We ourselves are registered bettors at each of the Super Bowl 2023 sites listed on this page - and we use them to shop for the best Super Bowl betting odds, lines, and promotions - getting the most bang for our buck and putting our money where our mouth is. We only recommend US NFL betting sites that we personally place our bets with.
If offshore betting sites are not what you're looking for, then one of the multiple state-regulated sportsbooks would be a solid option if you are in or located near a region that allows for them. You can read more about these options below.
How To Bet On The Super Bowl Legally
There are two primary ways to bet on the 2023 Super Bowl legally:
Visit a reputable and secure international sportsbook site that is operating legally outside the jurisdiction of the United States.
Place a wager at a state-regulated domestic sportsbook or on a downloadable mobile betting app offering Super Bowl betting lines.
International 2023 - 2024 Super Bowl Betting Sites Accepting USA Residents
Our preferred option to legally bet on the Super Bowl is to go to an offshore betting site.  You're completely free to sign up with an offshore sportsbook and to bet as much on the game as you want, as many times as you want (with the exception of WA which specifically prohibits all online betting).
So in terms of personal gambling choices, it is not illegal for you to bet as an American on the Super Bowl. There are some distinct advantages to betting online at offshore sportsbooks, including:
Convenience - you can place your bets from anywhere that you have an internet connection, any time of the day or night. There are also multiple safe deposit methods available for betting on the Super Bowl.
Mobile Super Bowl betting apps are available from all of the international sportsbooks featured on this site.
Bonuses - offshore sportsbooks offer attractive bonuses and promotions for both new and returning members.
A wider range of wagering options and betting lines for NFL teams - you will find significantly more options at offshore sportsbooks, both in terms of lines and bet types.
In-play betting - you can place live in-game bets during the Super Bowl from anywhere you have internet access.
Shopping for the best odds and lines - when you are a member of multiple online sportsbooks, it is easy to shop for the best lines that give you the most favorable position to win.
Your Keys to Finding a Trustworthy Sports Betting Site
So, you know how to find an offshore site on which to bet, but how do you go about finding one that's worthy of your time and money? Needless to say, not all sportsbooks offshore are the same. Some are going to have different line types. Some won't offer lucrative bonuses.
Some may take a while to get your money in and out through their slow banking. While some will simply stand out as superior. Let's give you a few tips on what to look for in a winning sportsbook. Before betting on the Super Bowl, you first need to find the right website. You should be looking for a site that offers:
A great reputation, first and foremost, which can be gleaned from a site's social media presence and how it's received in general online
A lucrative bonus that entices you to join up by offering you some free money on the back end
Betting line options; although you're looking to bet on the Super Bowl, you may still want to stick around and bet on other sports
Fast-loading, attractive software that hopefully offers you some streaming options for some games
The right banking options for your current preference; e.g. Bitcoin, Litecoin, Cardano, Solana, Ethereum, Bitcoin Cash, PayPal, Venmo, Cash App, working credit card options, etc.
A strong sense of security so you know that your account is always going to be safe
A site that's approved by us here at Legal Online Super Bowl Betting. We'll run through these sites and review them thoroughly, and we will point you in the direction of a site that's good from top to bottom
Super Bowl Betting Tips
Before we wrap up here, we want to give you a few quick and simple tips for betting on the Super Bowl. Again, you don't have to take our word for anything here. But we want you to win money while betting. The more you win, the better it looks for us as a betting resource site.
Here are a few things to keep in mind while betting:
Do not over-extend yourself; keep your bets relatively small and manageable
Research each team before betting, look at injury reports, weather conditions, and even see if you can find some practice footage (e.g. seeing if Brady is throwing the ball better may weigh in your decision)
Trust only the best sportsbooks out there; in fact, follow our lead and go with one we recommend
Don't get carried away in prop betting or bet on every aspect of the game. Keep things contained to the bets you have researched
Do not bet as a fan. Never bet as a fan. Don't bet on the Pats just because you hate Jared Goff, or vice versa. This is a surefire way to lose
Types of Betting Options
There are quite a few ways to bet on the Superbowl outside of the traditional bet types.  We've covered a few of them here:
Information About Super Bowl Sunday in 2024
Super Bowl LVIII: Teams TBD
Date: February 11th, 2024
Time: 6:30 PM
TV Channel: CBS
Location: Allegiant Stadium in Las Vegas, Nevada
National Anthem: TBA
Halftime Show: Usher
Commercial Cost: 7 million+
Who Won Super Bowl 57 In 2023?
Kansas City Chiefs 38, Philadelphia Eagles 35
Super Bowl LVII MVP: Patrick Mahomes
Who Won Super Bowl 56 In 2022?
Los Angeles Rams 23, Cincinnati Bengals 20
Super Bowl LVI MVP: Cooper Kupp