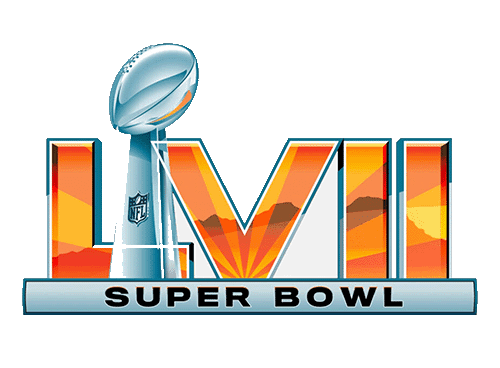 Super Bowl LVIII occurs on February 11, 2024, but SB futures are already taking action on the next NFL Champion. Preseason Super Bowl 58 futures suggest that the KC Chiefs will win back-to-back titles, but there is an entire season and NFL Playoffs to complete before we'll know.
The Kansas City Chiefs and Philadelphia Eagles were the final two teams standing in 2022-23 and they are favored to reach the big game again in 2024.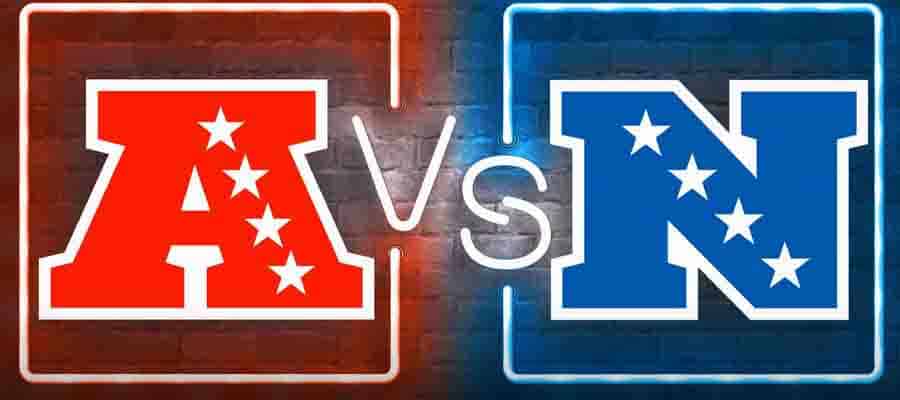 Best Live Super Bowl Betting Sites For 2023 - 2024
Bet On The Big Game At These Trusted Sportsbooks
Current Betting Odds To Win Super Bowl 58
odds via Bovada
Kansas City Chiefs+600
Buffalo Bills+750
Cincinnati Bengals+900
Philadelphia Eagles+900
San Francisco 49ers+800
Dallas Cowboys+1500
Baltimore Ravens+1800
Los Angeles Chargers+2000
Detroit Lions+2500
Green Bay Packers+2500
Jacksonville Jaguars+2500
New York Jets+2500
Los Angeles Rams+3000
Miami Dolphins+3000
Cleveland Browns+3500
Denver Broncos+3500
New Orleans Saints+3500
Las Vegas Raiders+4000
Minnesota Vikings+4000
New York Giants+4000
Pittsburgh Steelers+5000
Carolina Panthers+5500
New England Patriots+5500
Washington Commanders+5500
Seattle Seahawks+6000
Chicago Bears+6500
Tennessee Titans+7000
Atlanta Falcons+7500
Tampa Bay Buccaneers+7500
Arizona Cardinals+15000
Houston Texans+25000
Indianapolis Colts+15000
Super Bowl LVIII Location and Preparations
Super Bowl 58 Teams: TBD
Date: February 11th, 2024
Time: 6:30 PM
TV Channel: CBS
Location: Allegiant Stadium in Las Vegas, Nevada
National Anthem: Announced In January 2024
Halftime Show: Announced In Nov/Dec 2023
Commercial Cost: $7 million+
Super Bowl 58 Preview
*This preview from 2023 will remain until the final two teams are known for SB LVIII.
The Philadelphia Eagles enter Super Bowl LVII as 2-point favorites over the Kansas City Chiefs, largely due to the high ankle sprain that KC quarterback Patrick Mahomes is dealing with. Mahomes managed to get past the Buffalo Bills and the Cincinnati Bengals with the injury, but his mobility was incredibly limited, forcing him to play in the pocket for the majority of the time.
The Eagles have whipped their last two opponents by large margins, but in the NFC Championship Game, the San Francisco 49ers had no real option at QB after their number 1 and 2 were injured. That said, the Philly defense is stingy and aggressive, two components that could cause trouble for an already hobbling Patrick Mahomes on Super Bowl Sunday.
The over/under is set at 50 points, and with the spread set at 2, the final score is projected to be Philadelphia 26 - Kansas City 24. Current Super Bowl MVP odds favor Eagles QB Jalen Hurts to win, with Patrick Mahomes listed in second place.
Super Bowl 57 Results
Super Bowl 57 Final Score: Kansas City Chiefs 38, Philadelphia Eagles 35
Super Bowl LVII MVP: Patrick Mahomes
Super Bowl 56 Results
Super Bowl 56 Final Score: LA Rams 23, Cincinnati Bengals 20
Super Bowl LVI MVP: Cooper Kupp