Legal Super Bowl Betting Tips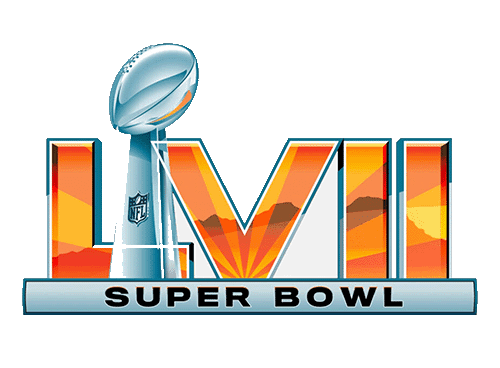 The Super Bowl determines the champion of a given NFL season, bringing together hardcore fans as well as casual viewers around the globe to celebrate the eventual Lombardi Trophy winner. All the excitement surrounding the game causes for new gamblers to gain interest and partake. If this describes you, read through our legal Super Bowl betting tips before making any costly rookie errors.
Below we have compiled our best tips for legal Super Bowl betting from the top online NFL sportsbooks to suggestions for making an informed wager on the big game. We also deliver recommendations for SB prop bets and other popular NFL odds available online.
Best Super Bowl 58 Betting Sites For 2023 - 2024
Bet On Super Bowl LVIII At These Trusted Sportsbooks
Super Bowl Betting Tip #1: Find A Legal & Reputable NFL Sportsbook
Don't ruin Super Bowl Sunday by betting on the NFL with an unlicensed, unregulated, or illegal bookmaker. Make sure that you're set up with a reputable, legitimate sportsbook that has years of successful operation in the legal NFL betting industry.
The online sportsbook sites that are included in the table above provide legal NFL betting across the entire United States over the web, or via mobile devices for maximum convenience.
We've vetted all of the online NFL sportsbooks that are included in our list of Super Bowl betting site reviews through years of personal experience of placing wagers and collecting our winnings in a timely manner.
Our reputation is on the line when we place these online sportsbooks at the top of our rankings, and we stand behind them as the absolute best in the industry for betting on the Super Bowl year after year.
2023 Super Bowl Betting Tip #2: Research The NFL Season
Not only are there 17 games worth of evidence to pour through, there are also 3 or 4 NFL Playoff games that can be examined to determine the strengths and weaknesses of each franchise participating in the Super Bowl.
Head-to-head games are the best measure of the two teams, but if said matchup didn't occur during that given season, NFL gamblers can rely on common opponents and their corresponding results.
The injury report is the aspect that can impact Super Bowl betting odds the most, even more so than home-field advantage or historic performance. Examine the box score of any potential season matchups worth reviewing and ensure that each roster was healthy, and if each player has returned to the lineup since that time.
Speaking of home-field advantage, in the rare instance that an NFL team is playing in a game that is being hosted by their home stadium, factor that heavily. There have been only two occurrences in the history of the NFL of a Super Bowl home team, and they won both times.
Once you've gathered any empirical evidence you intend to use to inform your Super Bowl wager, have a look at the betting line for the big game and apply the opinions of the bookmakers to your own. Once you've thought on it for a bit, make your final decision and remember your process for the next Super Bowl.
Betting On The Super Bowl Tip #3: Shop The NFL Odds
If all Super Bowl 2023 betting odds were set exactly the same at NFL sportsbooks across the board, there'd be no reason to shop around for the best payouts.
Luckily for our readers, there are massive differentials in the Super Bowl odds when surfing through online sportsbooks, so strongly consider becoming a member with more than one to give yourself access to the NFL bet you want to make.
For instance, one book may produce a line where the Tampa Bay Buccaneers are favored to beat the Kansas City Chiefs by 5 points, but another is suggesting they'll win by 6.5. If you think the Bucs will cover, you'll want to opt for the book offering 5 points, whereas you'll want the extra 1.5 points at book #2 if you intend to wager on KC to cover.
Tip #4: Super Bowl Prop Bet Tips
During most of the NFL season, a majority of the football betting action revolves around individual game lines that include point spreads, moneyline odds for straight-up winners, and the over/under.
The Superbowl is a different animal altogether in that it is the most-watched single sporting event on the calendar each year, and inspires masses of people to place a bet on the big game that otherwise would not have much interest.
Because of this, the sportsbooks that rank highly on our list of online Super Bowl 2023 betting site reviews produce thousands of SB props each February in anticipation of attracting the interest of casual bettors attending watch parties around the globe.
When partaking in Super Bowl prop bets, be mindful of the following:
Don't overindulge in the prop bets. Bet on as many props as you want, just ensure that each wager is $5 or under to avoid unnecessary losses.
If you pay attention to how propositions are laid out, there are outcomes that are scheduled to occur throughout the entire game. Set your bet schedule appropriately for props that payout each quarter.
Examine all prop bets for the Super Bowl prior to risking any cash. Because there are so many props on the boards, chances are, there's more than one way to bet on the game's outcome that you believe will occur.
Check out the Super Bowl prop builder apps at most of our online sportsbooks to conveniently lay some action on team and player props without having to scroll through several pages of NFL and SB game lines.
Super Bowl Betting Tip #5: Set A Budget
While taking advantage of the surplus of moneymaking opportunities presented to gamblers on 2023 Super Bowl eve, don't place yourself at risk by chasing hedge bets and digging too deep into your own pockets.
Your budget for betting responsibly will depend on your disposable income. Creating a SB bet schedule and divvying up the budget among desired wagers before the game begins creates for an exciting experience that will last the entire evening and will also protect you from undue financial risk.
Also, there's no sense in setting a budget if you do business with a sportsbook that takes forever to deliver your winnings. That's why you should stick to the fastest paying Super Bowl betting sites that we recommend here at LSBB and stay within the boundaries of reputable sportsbooks.
Tip #7 - Bet On The Super Bowl With Bitcoin
The offshore sportsbook sites that we recommend for betting on Super Bowl odds accept a large variety of banking options, but none are more advantageous than Bitcoin (BTC) and other cryptocurrencies.
While most altcoins feature similar minimum and maximum deposits, fast transaction times, and rapid-fire Super Bowl payouts that Bitcoin does, BTC is the only cryptocurrency that all of our sportsbooks include in their banking portfolios.
Betting on the Super Bowl with Bitcoin is recommended for the following reasons:
BTC deposits upload within minutes and usually feature lower minimums and higher maximums than when using USD or other methods
Blockchain security ensures that transactions complete fast without any disruptions
Sportsbook bonus cash offers are typically much higher than USD when depositing with Bitcoin
Fast payouts can be secured in under 24 hours in most cases.