Super Bowl Betting Deposit And Withdrawal Methods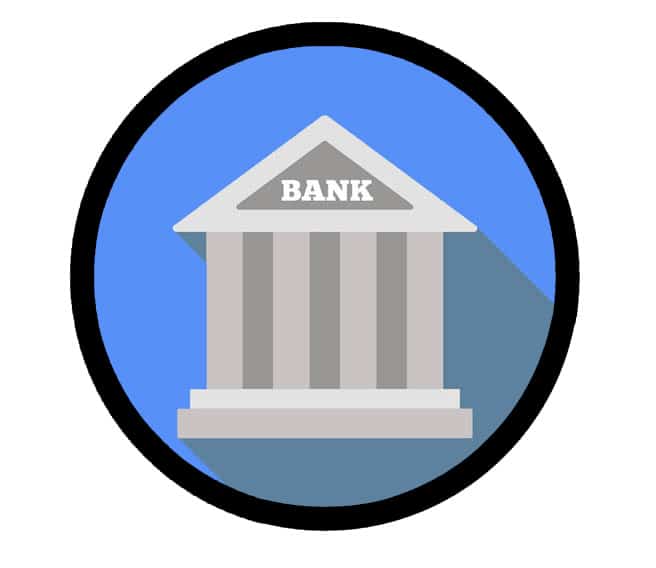 Whether you're looking for the best Super Bowl prop bets or the best selection of alternate lines and NFL championship specials, you've got to get money into your account before you can hike up your bankroll and pull that money out.
While the best funding option for betting on the Super Bowl is ultimately determined by your individual needs and financial situation, our sportsbook deposit and withdrawal guide will help you find the perfect betting site for the big game.
Best Super Bowl Sportsbook With Multiple Deposit Options
BetOnline – Best Site For Bitcoin Super Bowl Betting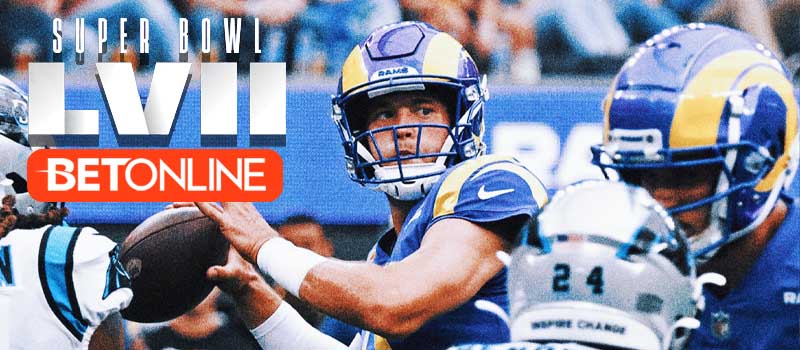 Rating:

Bonus: 50% Welcome Bonus up to $1000
BetOnline is one of the best online gambling sites and offers the most deposit options of any Super Bowl betting operator, with over a dozen different ways to fund your account. Additionally, the site leads the way when it comes to payouts, giving members several efficient avenues to collect their winnings.
The Super Bowl betting board at BetOnline has more lines than Vegas, and their NFL betting odds offer gamblers thousands of weekly chances to win during the regular season and playoffs. Sign up today, claim your bonus, and bet on the biggest sporting event of the year!
Banking Options:
Cardano, Bitcoin, Bitcoin Cash, Ripple, Ethereum, Litecoin, Polygon, ApeCoin, Avalanche, Binance Coin, Chainlink, Dogecoin, Shiba Inu, Solana, Stellar, Tether, Tron, USDCoin, Visa, Mastercard, AmEx, Discover, eCheck
Super Bowl Bonuses:
50% Sports Welcome Bonus up to $1000
100% Crypto Welcome Bonus up to $1000
BetOnline Sportsbook Review
2023 Super Bowl Betting Sites With Multiple Banking Options
Bet On The Super Bowl At The Best Sportsbooks
Super Bowl 2023 Sportsbook Banking Options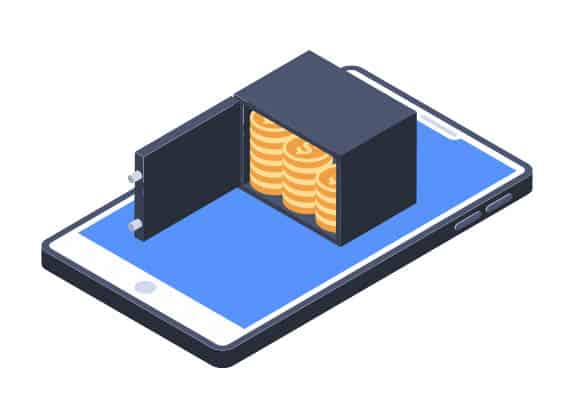 Many gamblers will pick where to bet on the Super Bowl based on the kinds of banking methods the NFL sportsbook accepts. Not everyone knows how to buy Bitcoin, for example, and not everyone has a credit card or a convenient way to initiate a bank wire. Be sure to check out all the sites listed here, as they each have a mix of the following deposit and withdrawal options.
Cryptocurrency – Cryptocurrency, or crypto, is the most popular online banking method for sports bettors because it has a 100% success rate and transfers clear in just a few minutes. Just about all Super Bowl sportsbooks accept Bitcoin, Bitcoin Cash, Litecoin, and Ethereum as a matter of course, but many books also allow you to use these popular altcoins to make Super Bowl betting deposits:
ApeCoin
Avalanche
Shiba Inu
Binance Coin
Stellar
Chainlink
Polygon
Zelle – Zelle (aka Zelle Pay) is a product of the US banking industry that allows eligible account holders to quickly and easily transfer funds between each other. There is a Zelle vs. PayPal debate as to which is the better service, but only Zelle can be used to bet on the Super Bowl by helping you quickly buy Bitcoin with no waiting (via LocalBitcoins.com) to fund your online gambling account. Note: You can also now buy Bitcoin with Cash App the same way, and it's even faster!
Credit Cards – Credit cards are a common way to fund sportsbook bankrolls at offshore sites, and most books accept Visa Super Bowl deposits, Mastercard Super Bowl deposits, and American Express Super Bowl deposits at the very least. However, credit card transfers can sometimes be declined due to the UIGEA (see below), which makes them potentially less reliable than some other options. Most banks also charge an international transfer fee for overseas use.
Debit Cards – Debit cards backed by Visa and
Mastercard are typically accepted at most sportsbook cashiers under their
standard "credit" deposit options, but debit transfers are subject to the same
fees and limitations that credit card deposits carry.
Gift Cards/Vouchers – Most offshore sportsbooks will accept certain Visa/Mastercard gift cards, prepaid cards, and sportsbook vouchers. However, you should always confirm this with your site's cashier, and you must make sure that your card is good for international purchases.
Crypto Exchanges – Crypto exchanges are becoming increasingly popular as more players want to take advantage of faster deposits and payouts. Online cryptocurrency exchanges such as CoinBase and LocalBitcoins make buying and sending cryptocurrency faster than traditional methods.
Bank Wires – Bank wires are accepted by most
operators, but these transfers take several days to clear and are often subject
to UIGEA interference. However, if you're a high roller, this is often the
preferred method, as most sites don't put deposit limits on wire transfers.
Money Orders – Money orders are supported by most Super
Bowl sports betting sites, but they are uncommonly used, as they can take days
to go through and are typically capped at fairly low amounts when compared to
bank wires and cryptocurrencies.
Retail Money Transfers – Legal offshore sportsbooks often support a selection of branded retail money transfer options for deposits. These usually have low limits, moderate fees, and take 2-3 days to clear.
Cashier's Checks – Some sites still accept cashier's checks, and while the limits are usually higher than those allowed for money orders, the processing time is about the same. If you can afford to wait several days before placing your Super Bowl bets, cashier's checks might be a solid funding method for your needs.
Venmo – Venmo sports betting deposits can be made at online Super Bowl betting sites that support P2P sportsbook voucher transfers or the MatchPay service. However, using Venmo credit cards and Venmo debit cards for legal online gambling banking is not recommended.
MatchPay – MatchPay is a third-party service that lets online sports bettors use P2P apps to make deposits. With MatchPay deposits, Super Bowl gamblers can top off their bankrolls with PayPal, Venmo, Cash App, Zelle, and Square.
Cryptocurrencies – Crypto withdrawals are the preferred method for offshore sports bettors, as Bitcoin et al. offer the only way to receive same-day payouts. You can now claim a crypto payout no matter which method you've previously used to make your initial Super Bowl betting deposit.
Bank Wires – Several football betting sites will pay you out in bank wires, which carry high transfer fees and high minimum withdrawal requirements. As a result, bank wires are mostly the domain of high rollers and high-volume bettors. For casual Super Bowl bets, other banking and withdrawal options are more reasonable.
Money Orders – Money orders are often available for withdrawals, though these also come with higher fees than most other methods, and there are higher minimums to be aware of, too. Still, for users that don't have access to Bitcoin and aren't winning enough to justify bank wires, money orders have some utility.
Retail Money Transfers – Many Super Bowl betting sites allow players to claim payouts via popular retail money transfer services. You'll usually have to contact customer service to request such withdrawals. Fees are moderate, and transfers take 2-3 days on average.
Courier Checks – Some sites still payout in the form of courier checks, but this is a slow process that can take over a week to clear. Additional fees are also in play, so courier checks are used primarily by medium-volume casual bettors who don't have access to (or interest in) cryptocurrencies like Bitcoin.
Venmo – Venmo sports betting payouts are possible at select Super Bowl sportsbooks that support sports betting vouchers and/or the MatchPay service. Venmo betting withdrawals are often good for same-day payouts and have no added fees.
MatchPay – MatchPay withdrawals are available via all popular P2P apps (PayPal, Venmo, Cash App, Zelle, etc.). MatchPay payouts come with no extra fees and are good for same-day payouts up to 90% of the time in most cases.
Cryptocurrency Super Bowl Betting
Doing business with offshore Super Bowl betting sites allows gamblers to bet on the big game using the world's most popular cryptocurrencies, including Bitcoin, Ethereum, Dogecoin, Tether, Litecoin, and others. We prefer Super Bowl betting with Bitcoin (BTC) and other altcoins for several reasons, including:
Cryptocurrency Super Bowl betting deposits upload quickly without any potential for government oversight to slow down the transaction.
Sportsbook bonus cash offers usually reach higher dollar totals, and matching percentages with crypto is used.
Withdrawing with cryptocurrency is more secure than when using US dollars, thanks to blockchain technology.
Super Bowl Sports Betting Deposit Bonuses
One of the hallmarks of an excellent online betting site is the variety of bonuses on offer for new and returning customers. All the best offshore wagering outlets have plenty of welcome bonuses and account reload bonuses to choose from, and they all have fair, achievable rollover requirements with no hidden fees. When it's Super Bowl time, you should be worried about the catches on the field, not the catches in your sportsbook's fine print!
Super Bowl Betting – Sportsbook Banking FAQs
The Unlawful Internet Gambling Enforcement Act of 2006 is the main US sports betting law that affects how gamblers can fund their betting accounts. The UIGEA bill makes it illegal for banks, credit unions, and payment services to knowingly process transactions related to unregulated gambling activities.
While the UIGEA is mostly toothless, it does have the effect of causing credit and debit payments to sometimes be declined, which can be a nuisance for bettors who are trying to deposit quickly.
If you want to know how to bet on the Super Bowl, you've got to know how to get your account funded ASAP. To that end, the best way to put money into your NFL betting account is to use Bitcoin or another supported cryptocurrency like Litecoin, Ethereum, Ripple, Bitcoin Cash, etc.
However, because BTC is the only crypto coin accepted at all top sportsbooks, we recommend sticking with that instead of most altcoins. Bitcoin is simply one of the best Super Bowl bets you can make!
Every year, there is tons of money wagered on Super Bowl futures, spreads, straights, totals, and props. However, if you don't have your account topped off by Super Bowl Sunday, you might find yourself unable to lay your own money down.
In that case, you can deposit in just minutes by using Bitcoin or another cryptocurrency. Credit cards, while slightly less reliable overall, also process almost instantly.    
The fastest Super Bowl betting sites typically use Bitcoin. Transfers take just a few hours once you put in your request, making it the only same-day payout method on offer at offshore NFL betting sites.
Additionally, Bitcoin payouts come with no added processing fees of any kind and have the lowest minimum and highest maximum withdrawal limits. Altcoins like Ethereum and Litecoin have the same benefits as BTC, though they are less commonly
supported.
Like the New England Patriots, Bitcoin wins almost every time here, too. Cryptocurrency is the fastest way to get your Super Bowl winnings, and while BTC might be a few minutes slower than other options like Ethereum or Litecoin, it's more commonly available and is the overall fastest choice for most users.
While Super Bowl wagering odds can offer bigtime payouts, you should never gamble on your account funding method. To that end, credit cards are safe to use, though you do run the slight risk of having your card declined from time to time.
Nevertheless, even if your card is rejected (due to the UIGEA, usually), this doesn't mean your account is compromised or that your card has been cancelled. Just wait a few minutes and try again or use a different deposit method like BTC or another supported cryptocurrency.
PayPal is a regulated banking product in a way Bitcoin/crypto is not. So, while PayPal (or Venmo) would be a convenient, efficient way to deposit into your sportsbook account, the service is simply unavailable to American residents for use at offshore betting sites. This policy could change in the future but is unlikely to do so.
All that said, you can use PayPal and other P2P apps at sites that support vouchers or MatchPay deposits.
One of the earliest betting trends at online sportsbooks was to pay out users with card chargebacks. This worked for several years, but the practice has largely died out, thanks in part to both the UIGEA banking regulation and the fact that other options have simply proven to be more popular.
These days, Bitcoin/crypto is the only same-day withdrawal method available from offshore Super Bowl betting sites.
Yes! All of the top Super Bowl betting sites offer very low deposit minimums. At most sites, you can put in as little as $20 at a time via credit/debit, and just $10 using Bitcoin or other supported cryptocurrencies. No reputable site mandates deposits of more than about $50, so these sportsbooks are accessible to all bettors.
Just remember, if you want to take advantage of certain sports betting bonuses, many of these are based on a deposit match percentage, so plan accordingly.
If you live in a state with regulated sports betting, you can fund your account right through your service's official iPhone app or Android app. However, offshore betting sites don't offer apps on the App Store or in Google Play. To access these sites, all you need is a mobile device with a modern browser and an Internet connection.
Simply visit your sportsbook's cashier, choose your deposit method, and enter the necessary information. If you can buy NFL gear on Amazon or eBay, you can place fun Super Bowl wagers online!
Yes! In addition to being able to shop lines on the Super Bowl, joining multiple different sportsbooks lets you experiment with which payment methods and bonuses you like best. Having accounts across several betting sites is effectively another way to hedge your bets, maximizing your bankroll over time.   
Many first-time gamblers look for so-called Super Bowl bet "no deposit" bonuses, and some unscrupulous sites on the Internet tout these. However, any "free bet no deposit" option that you see advertised is illegitimate, and you should stay far away from services that promote such. Reputable offshore sportsbooks only offer bonuses when users deposit real money.
While you might not have more banking options when placing Atlantic City or Las Vegas Super Bowl bets, you will have different options. When you're visiting the gambling capital of the world, for example, the casino sportsbooks there will make it very quick and easy to place your Super Bowl bets. Most domestically regulated sportsbooks allow standard credit transfers, cash buy-ins, and direct bank transfers.
Unfortunately, though, no US-based operator in states with legal sports betting will allow you to wager on the Super Bowl using Bitcoin or any other cryptocurrency, which is a major selling point for offshore Super Bowl sportsbooks. And, of course, domestic sportsbooks don't offer remotely the same kind of valuable bonuses that overseas books do.
Disclaimer: This page about different gambling banking options to bet on the Super Bowl is for informational purposes only. The above services and platforms do not endorse this site, any online sportsbook, or any type of gambling entertainment.