Legally Betting On Live Super Bowl Odds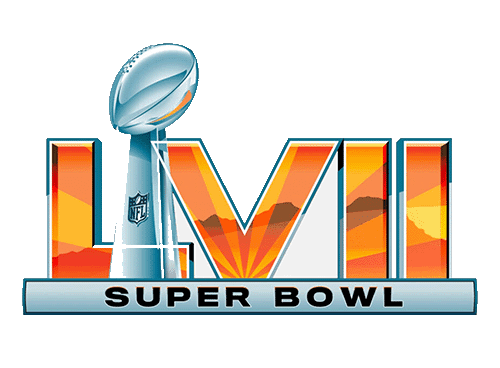 Once the pregame festivities have concluded and Super Bowl Sunday has arrived, in-play live betting odds for wagering on the big game take over the action at online NFL sportsbooks. Legally betting on live Super Bowl odds is convenient and advantageous for a number of reasons which are delved into below.
Legal Super Bowl betting on live odds gets started when the broadcast begins, and includes prop bets, the point spread, and more. Of course, live NFL odds need a legitimate venue to host them, so we've included our top books that have been earned a place among our list of best Super Bowl betting site reviews.
Best Live Super Bowl Betting Sites For 2022 - 2023
Bet On Super Bowl 57 At These Trusted Sportsbooks
Current Betting Odds To Win Super Bowl 57
odds via Bovada
Buffalo Bills +400
Kansas City Chiefs +500
Philadelphia Eagles +550
Dallas Cowboys +750
San Francisco 49ers +950
Cincinnati Bengals +1000
Minnesota Vikings +1500
Baltimore Ravens +1800
Miami Dolphins +1800
Tampa Bay Buccaneers +1800
Tennessee Titans +3500
Seattle Seahawks +5000
Los Angeles Chargers +5500
Cleveland Browns +10000
New York Jets +10000
Washington Commanders +10000
Las Vegas Raiders +12500
New England Patriots +12500
New York Giants +15000
Detroit Lions +20000
Green Bay Packers +20000
Atlanta Falcons +25000
Carolina Panthers +25000
Jacksonville Jaguars +25000
Pittsburgh Steelers +25000
New Orleans Saints +40000
Arizona Cardinals +50000
Denver Broncos +100000
Indianapolis Colts +100000
Los Angeles Rams +100000
What Are Live Betting Odds For The Super Bowl?
Live Super Bowl betting refers to placing wagers on the point spread, over/under, or moneyline odds contained in-game lines produced for the NFL Championship.
The point spread, over/under, and moneyline odds alter as the Super Bowl proceeds, and the in-play live betting odds may or may not last the entire duration of the contest.
Because Super Bowl prop bets allow for wagers to be placed until an outcome is reached, they can also fall under the spectrum of live betting odds and offer odds on anything and everything that can possibly happen during the game's telecast.
Usually, the pregame line simply goes live at kickoff at online Super Bowl sportsbooks, but some sites remove it and place it inside of a "live betting" section.
Is Live Betting On Super Bowl Odds Legal?
Yes, although all domestic sportsbooks in the USA do not provide live Super Bowl betting odds. That's not true at the online Super Bowl betting sites that we endorse within his page – they all post in-game live betting odds for each and every game of the year, especially on Super Bowl Sunday.
These offshore Super Bowl sportsbooks are able to offer their services online to USA-based customers that are over 18 because there are no US gambling laws in place that say they cannot.
How Does Live Betting Work For In-Game Super Bowl Odds?
Live betting sites allow for wagers to take place on games that are in progress on the point spread, moneyline odds, and the over/under. While NFL live betting can occur up to and until the final whistle sounds, in-game Super Bowl odds can be removed from the boards at the bookmakers' discretion.
Our top NFL sportsbook sites offer live betting lines for the Super Bowl that appear just like the preseason line, but can and will alter as the game progresses. For instance, the Super Bowl odds may hold steady if the underdog takes an early lead, but NFL live betting lines will begin to shift dramatically if that advantage holds well into the second half.
Super Bowl props are also considered live betting lines due to them taking action until an outcome is reached. These Super Bowl propositions are immensely popular each February and allow for bets to be made on anything that oddsmakers can dream up with a determinable outcome during the big game's telecast.
In-Game Live Betting Lines For Super Bowl LVII
As mentioned earlier, betting lines for the Super Bowl or any other major sport include a point spread, moneyline odds, and the over/under, in that order.
Live Super Bowl Point Spreads – This is the amount of points that teams are expected to win or lose by, and covers can be achieved by winning by more than, or losing by less than, the spread. With live Super Bowl point spreads, the number will shift unless the original projection remains accurate throughout.
Live Super Bowl Moneyline Odds – Betting on Super Bowl teams is easiest when choosing moneyline odds because they only need to win the game to earn gamblers a payout. Securing a pregame Super Bowl bet using the moneyline is more advantageous because they usually payout better, but live NFL odds keep indecisive gamblers in the game.
Live Super Bowl Over/Unders – The amount of total points that both teams are expected to combine for is a projection that allows for Super Bowl betting on whether the sum falls above or below. The over/under is not available for in-play live betting at all Super Bowl sportsbooks.
NFL Futures: Live Betting Odds To Win Super Bowl 57
Super Bowl futures are betting lines that include all playoff eligible NFL teams in a list ranked from first to worst in order of their moneyline odds to win it all and hoist the Lombardi Trophy.
During the entire calendar year, futures odds for the Super Bowl champion will remain on the boards until the AFC and NFC Conference Championship Games, because once the field is narrowed down to two teams, the moneylines for each can be found in the standard betting line.
Super Bowl 57 Futures
Buffalo Bills +700
Kansas City Chiefs +700
Los Angeles Rams +900
Cincinnati Bengals +1000
San Francisco 49ers +1400
Green Bay Packers +1500
Dallas Cowboys +1600
Are Super Bowl Prop Bets Live Betting Odds?
Yes. No matter if you are betting on the Super Bowl coin toss, halftime performance odds, or any other category of prop bets for the big game, wagers can be placed on the presented outcomes up to and until a winner is finalized.
While most live NFL odds will be removed before the game is over, many team and player Super Bowl prop bets cannot conclude until the final seconds tick off the clock. This qualifies prop bets during the big game as some of the last live Super Bowl odds that will remain on the boards.
Do Super Bowl MVP Odds Count As Live Betting?
Yes, as betting on the Super Bowl MVP is merely another prop bet that is offered each February for in-game live betting. Super Bowl MVP prop bets will not conclude until a few minutes after the game when the Most Valuable Player is announced. This should be one of the last wagers to expire during the broadcast so place this on the backend of your Super Bowl bet schedule.
Are There Live Betting Odds For Super Bowl Parlays?
Yes, Super Bowl parlays are fair game but check with each betting site and read their rules regarding what NFL odds are eligible for parlay bets. Super Bowl prop builders are a convenient option for building an NFL parlay, but each book may vary on whether combination wagers can be created in-game.
Are There Live Betting Odds For Super Bowl Parlays?
Yes, Super Bowl parlays are fair game but check with each betting site and read their rules regarding what NFL odds are eligible for parlay bets. Super Bowl prop builders are a convenient option for building an NFL parlay, but each book may vary on whether combination wagers can be created in-game.
2023 Super Bowl Futures Betting FAQs
Cryptocurrency, such as Bitcoin (BTC), is the best deposit method, as it transfers your funds nearly instantly, is fundamentally more secure than traditional transactions, comes with no added fees, and will never be declined.
For bettors that have not jumped on the cryptocurrency bandwagon, most Super Bowl betting sites have multiple deposit methods that usually include credit cards, debit cards, cashier's checks, and wire transfers.
Currently, the top online Super Bowl sportsbooks support a mix of the following crypto coins: Bitcoin, Bitcoin Cash, Litecoin, Ethereum, Cardano, Solana, Ripple, Stellar, Dogecoin, Chainlink, USD Coin, Tether, and more.
All crypto deposits come with the same benefits, though each different crypto has its own speeds, network/blockchain fees, and investment potential.
Crypto currency is the fastest way to pull out your offshore sportsbook Super Bowl winnings. However, not all cryptos are created equal. Remember, each one has different transfer times, built-in transfer fees (your sportsbook charges no added fees for crypto payouts), and appreciation possibilities.
Taking all of the above into account, we believe that the following coins offer the best options for crypto payouts at the best Super Bowl sportsbooks online (in order):
Cardano (ADA)
Bitcoin (BTC)
Solana (SOL)
Ethereum (ETH)
Litecoin (LTC)
Not so much. Super Bowl futures are customarily aimed at the casual bettor. Firstly, a professional sports bettor usually doesn't want their funds to be tied up for months on end, as they tend to wager week to week.
Secondly, futures betting limits are often comparatively low, making them less attractive for high rollers and pros.
Preseason favorites historically win the Super Bowl about 18% of the time. Since the 1980 season, seven preseason favorites have gone on to win the NFL title.
These include the San Francisco 49ers (1988, 1989, 1994), Dallas Cowboys (1993), Indianapolis Colts (2006), and New England Patriots (2016, 2018). The 1989 49ers were co-favorites alongside the Bengals and Vikings, and the 2016 Patriots were co-favorites alongside the Steelers and Seahawks.
It's a valid strategy to put money on more than one team's Super Bowl futures odds. Consider: The top preseason favorite is usually going to be listed around +500, give or take. At +500, let's say you put $100 on each of the first four teams atop a Super Bowl odds board.
If any of those Superbowl teams win, you are guaranteed to make money! Multiple picks will eat into your profit margin, but they can be a good way to hedge your bets.
There are several different kinds of NFL futures in addition to the common Super Bowl odds. These include division title futures, conference championship futures, and various other season-long futures like total wins, home wins, and so on.
There are also Superbowl MVP futures, ROY futures, POY futures, and other player-based options to choose from.  We have also even seen some Super Bowl prop bets end up being released early and considered futures bets.