Tether Super Bowl Betting
Launched in 2015 on the Bitfinex exchange, Tether (ticker symbol USDT) is now the biggest crypto stablecoin on the market. And that means many online gambling venues are starting to support Tether Super Bowl betting deposits and payouts as viable online betting banking options. However, in order to know whether you should bet with Tether, you'll need to know a bit more about the asset.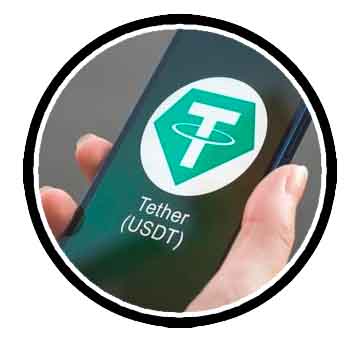 Tether (USDT) is a top-5 cryptocurrency for betting on the 2023 Super Bowl, making it almost as popular as Bitcoin and Ethereum. But it's also very different. As a stablecoin, USDT may not work exactly like you expect, but your hands are hardly tied, as our guide to betting on Super Bowl odds with Tether unravels all the mystery!
BetOnline Sportsbook – Tether Yourself To The Best Super Bowl Bets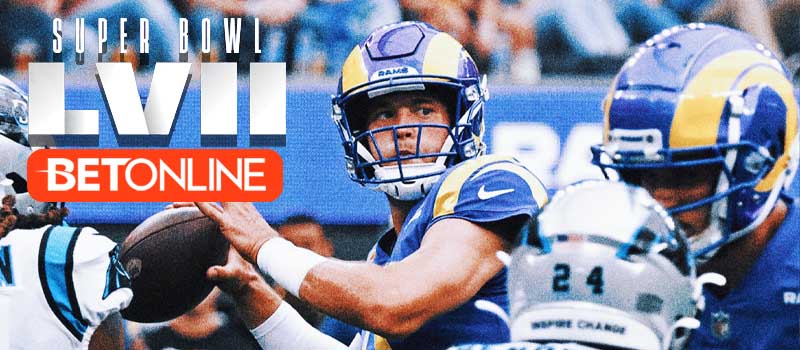 Rating:

Bonus: 50% Welcome Bonus up to $1000
BetOnline AG, founded in 1992, has been around for more Super Bowls than just about any other online sportsbook. So, if you want to bet on the next Super Bowl, BetOnline might just be your Super Bowl MVP. Between as the site's pre-made Super Bowl proposition bets, custom Super Bowl prop builder tool, and live in-game betting portal, you'll have access to odds for just about everything both on and off the field.
Now that BetOnline also supports Tether USDT coins, members have over 10 different cryptocurrency bet funding options – and even better bonuses – on top of everything else. BetOnline accepts residents from all US states except New Jersey, and you only have to be 18+ to sign up for free. So, are you ready to tie one off this Super Bowl Sunday at BetOnline?
Super Bowl Signup Bonus: 100% USDT Crypto Bonus Up To $1000 (BetOnline Promo Code: CRYPTO100) + 5% Crypto Boost
Deposit Methods: Cardano, Bitcoin, Bitcoin Cash, Ripple, Ethereum, Litecoin, Polygon, ApeCoin, Avalanche, Binance Coin, Chainlink, Dogecoin, Shiba Inu, Solana, Stellar, Tether, Tron, USDCoin, Visa, Mastercard, AmEx, Discover, eCheck
BetOnline Sportsbook Review
Why You'll Be Attached To Online Tether Super Bowl Gambling
Before we go any further, one thing about Tether needs to be made very clear: Tether is not a typical cryptocurrency, it's a so-called "stablecoin." Stablecoins are cryptos that are tied – or "tethered" – 1:1 to a particular fiat currency or commodity, and their values always stay in line with said currency or commodity.
In the case of Tether, USDT is pegged 1:1 to the US Dollar. This is crucial, because it means Tether values can never increase or decrease on their own. Whatever 1 USD is worth, that's what 1 USDT is worth.
For crypto beginners, Tether is a great option because it allows people to learn the ins and outs of crypto trading without taking big risks on other more volatile crypto coins that can experience huge daily gains and losses of 10-20% or more.
For crypto beginners looking to bet on the NFL playoffs and NFL title game, Tether is a great option because the concept is simple and deposits come with all the same bonuses that Bitcoin Super Bowl betting (and other crypto Super Bowl 2023 betting) brings to the table. Plus, you can never get hosed on the values of any Super Bowl futures bets you placed several months out from the title tilt!
The only thing USDT isn't good for is investing. As a result, while we definitely recommend that beginners deposit with Tether (or another stablecoin, such as USD Coin), we similarly recommend claiming your payouts in a different cryptocurrency – particularly when its price is trading higher than its recent averages.
How To Bet On Super Bowl Odds Online With Tether USDT
In order to enjoy legal online Super Bowl betting with Tether crypto, you'll need to do three things. Fortunately, they're all pretty simple, and marking these off your checklist shouldn't take more than a few minutes:
Buy Tether USDT coins via any trustworthy commercial crypto exchange.
Sign up at a legitimate online Super Bowl sportsbook that accepts Tether coins.
Make an online sports betting deposit using the Tether crypto currency.
While you can do all the above quickly and easily, if you're a first-time crypto user, it may take a bit longer. That's because the most popular online Tether exchanges make new users wait 5-10 days after they buy USDT before they can send that USDT off-platform to any external wallet.
In other words, new users can buy Tether quickly, but they can't really do anything with it – other than trade it for other cryptos on-platform – for over a week or so.
If you plan ahead and buy your crypto well before Super Bowl Sunday, you have nothing to worry about. However, if you've waited until the night before the big game to get started betting with Tether, your hands could be tied. (Fortunately, there are a few workarounds, which we cover further down this page.)
How To Buy Tether USDT Cryptocurrency
If you're new to crypto, the crypto movement might seem intimidating. You may not know how to get started or exactly what to do. Well, don't worry, because it's actually incredibly straightforward.
All you need is a membership at any credible, established online crypto currency exchange (see below). Signing up is quick, costs nothing, and will have you wheeling and dealing in just a few minutes.
Here's the whole step-by-step procedure:
Join any reputable crypto exchange on the Internet.
Enter in all personal information as required. This includes your full name, address, phone number, and social security number (SSN). This data is held in confidence, and the process is just like creating a new bank account.
Link your credit card, debit card, or bank account to your exchange profile. (We recommend the latter two options, as we don't believe it's ever a good idea to gamble on credit.)
Buy Tether USDT!
Where To Buy Tether USDT Cryptocurrency
Since Tether is a top 10 crypto asset, every major US and international exchange allows users to buy, sell, and trade USDT. Making a USD-Tether purchase is as easy as buying any other cryptocurrency, and as long as you buy USDT at an established exchange, the process is generally identical across the board.
Our only advice here is that you choose a crypto exchange that works well via mobile, as you'll appreciate the convenience of being able to handle all your crypto activities on the same iPhone sports betting sites or Android phone you use to access your preferred sportsbook's mobile football betting portal.
All of the following exchanges fit the bill, and we've used each one numerous times with no complaints:
Binance
Bittrex
Coinbase
Coinbase Pro
Kraken
Where To Buy Tether Crypto Instantly
If you're buying crypto for the first time but don't have time to wait for the normal exchange delays, you can actually purchase USDT coins and send them to your sports betting site of choice within just a few hours using the following avenues:
Atomic Wallet – Atomic Wallet is a universal crypto wallet for iPhone and Android that also features a crypto store. Atomic allows you to buy any popular betting crypto – including USDT and even Ripple – and then send it to any external wallet address immediately.
Coinify Store – Coinify is a crypto buying service that lets you purchase Tether USDT and most other popular crypto gambling coins using your credit card. Note: Coinify is not available in all US states as of December 2023.
Cash App* – Cash App is the only P2P app that lets you buy Bitcoin and send it off-platform. If you buy BTC with Cash App this way, you can trade that BTC for USDT or any other Super Bowl betting crypto.
Zelle – The Zelle-to-Bitcoin betting process can be used to rapidly acquire BTC with which to trade for USDT (or to use for betting on the Super Bowl directly).
*Other P2P apps – such as PayPal and Venmo – can also be used to buy Bitcoin. Unlike Cash App, however, these services do not let users send their BTC off-platform. You can still make online PayPal Super Bowl betting and Venmo Super Bowl betting deposits using sportsbook vouchers and MatchPay, but these options are currently limited to Bovada Sportsbook only. 
How To Place Super Bowl Bets With Tether Crypto
Once you've gotten ahold of some Tether and are able to send it to external wallet addresses as you please, the process for actually funding your online sports betting account with USDT is EASY.
Here's all you need to do:
Follow any link on this page to a legitimate Tether Super Bowl betting site, and click/tap the "Join Now" or "Sign Up" button.
Enter in all personal data as requested, being sure to use only real, verifiable info. The best online Super Bowl betting sites all use KYC standards to ensure you are who you say you are and that nobody else can get access to your gambling account/funds.
Select the Tether option from the cryptocurrency gambling deposit menu, and copy down your sportsbook's "Tether sending address." You can also choose an optional Super Bowl betting promo during this step.
Open your private Tether wallet or USDT exchange account and select the "Send" option.
Paste the above Tether address into the appropriate field, along with the USDT amount you wish to send to your betting site.
Submit your Tether crypto deposit, and your account will be credited within 45-90 minutes.
Tether transfer speeds are among the slowest in the crypto space, as Tether – as used by the SuperBowl betting sites we recommend – employ the Ethereum ERC-20 token. Using Tether on Ethereum means that you'll be hit with the same Ethereum transfer times and typical Ethereum gas fees you'd get with Ethereum Super Bowl betting itself.
This is something to think about, as several newer crypto betting options – such as Cardano Super Bowl betting and Solana Super Bowl betting – are much faster and much cheaper than existing USDT options.
How To Claim Tether Super Bowl Betting Payouts
If you insist on being paid out in Tether after you win your online Super Bowl bets (remember, we recommend claiming payouts in BTC, BCH, LTC, ADA, SOL, DOGE, XRP, etc. rather than USDT/USDC/ETH), the process is the same as for any other cryptocurrency:
Head over to your betting site's cashier page and select the Tether option from the cryptocurrency withdrawal menu.
Open your private USDT wallet or Tether exchange account and click/tap on the "Receive" option.
Copy down your unique "Tether receiving address."
Back at the sportsbook cashier, paste the above USDT address into the requisite field, along with the Tether amount you'd like to pull out.
Submit your Tether gambling payout request, and you'll receive your money in 1-4 hours.
Since USDT gambling payouts ride atop the Ethereum network the same way they do for deposits, Tether payouts are going to be among the slowest crypto betting options in terms of withdrawal times.
Many requested withdrawals will be processed and approved automatically, which means you'll only have to wait about 45-90 minutes before you see your Tether coins show up in your wallet/exchange account.
However, if you've hit a big Super Bowl parlay bet or managed to get most of your Super Bowl player props and team prop bets right, your withdrawal may have to be manually approved by the site cashier. In this case, Tether payouts can take 3-4 hours.
Still, just like all other online gambling crypto coins, Tether coins offer guaranteed same-day payouts at all the fastest-paying Super Bowl sportsbooks featured here.
Tether Super Bowl Betting Bonuses And Promos
Like all commonly supported online crypto betting options, Tether deposits earn online gamblers the best possible bonuses and promotions.
Traditional banking methods – such as Visa Super Bowl betting options, Mastercard Super Bowl betting options, cashier's checks, bank wires, etc. – come with standard betting bonuses. These are good, too, but whereas standard bonuses add just 50-100% of your deposit value to your bankroll in the form of Super Bowl free bets, crypto deposits boost your free-plays by 2X-3X that amount.
Best of all, enhanced Tether bonuses usually come with all the same low wagering requirements (5X-15X rollover) as regular online gambling promos, so they're easy to meet for even the casual first-time Super Bowl gambler.
As long as you've read and understand your site's specific sports betting bonus policies and terms, we think it's a good idea to accept these Super Bowl promos whenever they're available.