Legal Super Bowl Parlay Betting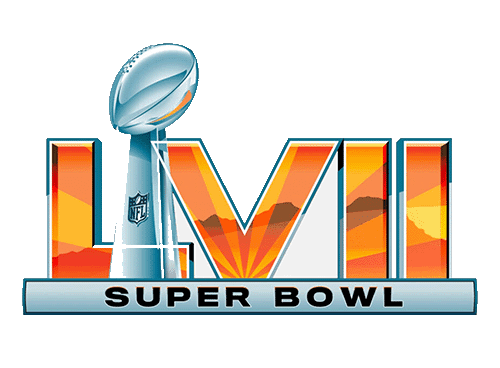 It is no secret why legally betting on the biggest game of the year is so fun. Everyone around the world is watching the big game and the declaration of an NFL Champion is incredibly exciting. Why not add to that passion by exponentially increasing the odds – and the payouts – with legal Super Bowl parlay betting?
Additional risk equals more reward, and the same equation can be applied when betting on Super Bowl parlays, but not all NFL bet types are fair game when combining lines.
That's why it is not only crucial to locate honest and reputable legal sports betting sites, but to also learn the ins and outs of what NFL odds are eligible for a SB parlay so that wagers can be placed like a pro and profits will be delivered in a timely manner.
What Are Super Bowl Parlay Bets?
Super Bowl parlays involved combining two or more football wagers into one, resulting in higher odds and larger payouts. All elements of the bet must win for the combined wager to payout.
The more bets that are added to the parlay, the less likely the chances of success will be. That's why sportsbooks pay out more for parlays – to entice their members to lay some action that is a near-certain fail.
Combine two or more Super Bowl bets into one and outsmart the bookie by earning a large cash jackpot with relatively little cash at risk. That's the simple explanation as to why Super Bowl parlays are so popular – the profit potential!
How To Bet On Super Bowl Parlays Online
Online gamblers cannot lay any action on a parlay bet without becoming a member first. All that is required is a minimum age of 18 years old (in most cases), some money to bet on the Superbowl, and a web-ready device with a connection to the Internet.
Click on any of the links to our Super Bowl sportsbook reviews provided within this page and decide which sites you intend to become a member of. Joining multiple sports betting sites allows gamblers to shop the lines for the best payouts.
Click the join or sign-up icon atop the homepage of the Super Bowl betting site and enter the requested information to setup an account profile. Once completed, click enter and submit your first sportsbook deposit using USD or cryptocurrency.
Before finalizing the transaction, consider using a sportsbook promo code and enhancing your first deposit by as much as a 100% match (more details are in a section dedicated to sports betting bonus offers below).
Once your account is funded, make your way to the sportsbook section of the site and find the NFL tab to reveal the Super Bowl odds that can be combined to make a pro football parlay wager.
Each betting line and prop will be added to bet slips as they are selected. Lines marked with the notation of "singles only" are not eligible for parlays.
Can You Parlay Super Bowl Prop Bets?
The combining of Super Bowl prop bets into an NFL parlay wager will depend on the rules put in place by each sportsbook site that we endorse. These rules can change at any given time without notice so be sure to investigate which sites can take care of your prop bet when surfing through each of their lines.
Details are typically provided in each prop bet indicating whether they can be combined into an NFL parlay bet, but if not, availability can be determined by attempting to combine them in the bet slip.
If the Super Bowl parlay options are darkened and unable to be highlighted, that means the Superbowl prop is unable to be combined.
Best Super Bowl Parlays
The term "best" often depends on who is doing the evaluating, but generally speaking, the best Super Bowl parlay bets are the ones that provide the highest payout potential.
In order to find out which NFL parlays can earn the largest cash rewards, gamblers will need to shop the odds at more than one sportsbook to see how each one calculates the total winnings.
Why settle for a smaller payout for the same bet when another online sportsbook will reward more for the same amount risked? There's no reason, so sign up with more than one of the betting sites that we promote to ensure you're getting the most for your gambling dollar.
Also, investigate which online Super Bowl betting sites payout the fastest to ensure timely withdrawals after securing a win.
NFL Betting Apps For SB Parlay Picks
The Super Bowl often calls for social gatherings which can place potential NFL bettors on the go while the big game is in play. Sports betting apps are provided by our top online NFL sportsbooks that can be accessed from anywhere in the USA with an Internet connection for easy mobile parlay wagering.
As long as your smartphone or tablet is still receiving routine updates, it'll be able to access iPhone Super Bowl betting apps (or Android sportsbook apps) via onboard mobile browsers just by clicking on the sports betting site links on this page.
Parlays can be placed on the go with touch-button controls that can navigate the online NFL sportsbook and combine odds with a single hand – don't try that on your laptop unless it has a touchscreen!
Live NFL Parlay Odds For Super Bowl 58
Whether you forgot to place a bet before kickoff or just enjoy the rush of live betting on NFL games, in-play wagering can take place at the top sportsbook sites we suggest here at LSBB from anywhere in the United States.
Moneyline odds, NFL point spreads, over/under totals, and even Super Bowl MVP props can be combined for a parlay with each passing second of the game clock, but don't wait too long to place a wager. The live Super Bowl LVIII odds can be removed at the sportsbook's discretion and often disappear at some point in the 4th quarter.