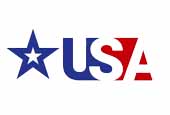 Legal Super Bowl betting is, well, the Super Bowl of betting. It's the most wagered-on single sporting event in the world, with American gamblers alone risking upwards of $6 billion on the NFL championship annually.
While some US residents are lucky enough to live in an area that has locally legalized wagering, the majority of gamblers don't have any domestic sportsbooks nearby.
For these players, international betting sites are the answer. To learn how safe and easy it is for American residents to sign up and bet real money on the Super Bowl, our brief primer has all the X's and O's you need to call the right play every time.
Best USA Legal Super Bowl Betting Sites For 2023
Bet On The Super Bowl At These Top Sportsbooks
Is It Legal To Bet On The Super Bowl In America?
It is generally legal – and safe – for Americans to wager on the Super Bowl, provided that they use legal outlets to do so. Black market betting with unlicensed bookies is never advised and is always unequivocally illegal, but regulated
domestic operators and offshore US-facing gambling websites are both viable options.
There are a couple of caveats listed in the section below, but the long and the short of it is simply this: After years of covering the industry and closely following all US betting laws, we've never found a single example of anyone – in any state – being fined, cited, or arrested for betting on the Super Bowl or any sport over the Internet.
What US Laws Impact Super Bowl Betting?
Just because sports betting is legal in America doesn't mean there aren't a few technical exceptions. Nor does it mean that you should ignore all the wagering laws in play on the state and federal levels. Remember, an informed bettor is a successful bettor, and when you understand the lay of the field, you're better equipped to connect on that Hail Mary and hit on a big payout.
State Laws
Over half of the states in the USA have already passed sports betting legalization. However, the options in these states are limited, sometimes being available only at a select few brick-and-mortar casino venues in a single city or location.
Further, these operations – even when online and statewide – are geofenced, which means that you must physically be in the state where your book operates in order to place a wager. Traveling across the border to see family for Super Bowl Sunday?
You won't be able to bet at a domestic venue. In other words, state-licensed sports wagering has some very real limitations that offshore betting sites do not.
Exclusions: WA technically bars all forms of online gambling, including Super Bowl betting. These laws are historically unenforced, but you are advised to proceed at your own risk.
Federal Laws
There are two federal laws to be aware of even after the Supreme Court's overturn of PASPA in 2018. While this paved the way for US residents to legally bet on Super Bowl action, a pair of laws remain The Wire Act (1961) and the UIGEA (2006).
Summarized, the Wire Act is what installs the aforementioned geofencing restriction on state-sanctioned betting operations. For example, it prevents books in Las Vegas from accepting wagers from people living in Florida. This is an interstate restriction, and it's why domestic bettors are limited to their local state options.
The UIGEA is a banking restriction for US financial institutions that prevents them from knowingly processing payments to or from non-US-regulated betting sites (i.e. offshore books). This law, like the Wire Act, does not criminalize individual bettors, but it can sometimes cause credit and debit payments to offshore books to be declined, which is a huge inconvenience when you wish to wager ASAP. Fortunately, Bitcoin and other cryptocurrencies have obviated most of the hurdles presented by the UIGEA.
How To Bet On The Super Bowl In The USA
As long as you're at least 18 years of age and live in the United States, betting on the biggest game in sports is pretty simple. Here's the step-by-step process for how to bet on the Super Bowl:
Sign up at one or more of the legal betting sites listed here. Registration only takes two minutes, and your personal data is kept private, safe, and secure.
Choose a deposit method that works for you. Each deposit method has its own wait times and fees, so take this into account, especially if you intend to wager immediately.
Choose a bonus to pad your bankroll (optional). Remember to consider all associated bonus rollover requirements.
Browse the books, hike the ball, and air it out!
Collect your winnings and hoist that Lombardi Trophy!
US-Friendly Banking Options For Offshore Super Bowl Betting
Most US-facing offshore betting sites will have similar banking options, but some books have more than others. As a general rule, you will be able to choose from the following deposit and withdrawal methods:
Credit/Debit – Visa, Mastercard, American Express, Discover, international gift cards
Cashier's Checks
Bank Wires
Money Orders
Money Transfer Services
Difference Between Local Sportsbooks In The United States vs. Offshore Betting Sites
USA bettors have two general options for wagering on the Super Bowl legally: domestic, state-licensed sportsbooks, and offshore betting sites. While these venues have several similarities, they also have some key differences, and unless you live in one of the few states with legal sports betting, you will need to use the reputable offshore sites listed here.
Pros:
Bitcoin/crypto support
More betting options, including entertainment and political props and Super Bowl/entertainment cross-bets
Larger international betting options
The most Super Bowl props anywhere
Live betting
USA bettors aged 18+ welcome
Available in 49 US states
Full casino, racebook, poker support
Cons:
Crypto is the only same-day payout method offered
Credit/debit deposits can sometimes be turned down
Residents of New Jersey cannot use offshore betting sites
U.S. Super Bowl Betting FAQs
This is impossible to answer. Different sites offer similar – but different – odds on most matchups, including the Super Bowl. You might get an extra half-point or whole point (or two!) at one book compared to another, and this is true across the board for main lines and Super Bowl props.
This is why we recommend joining 2-3 different betting sites, as shopping lines can be the difference between a win and a loss or a good payday and a great payday.