2023 Super Bowl Predictions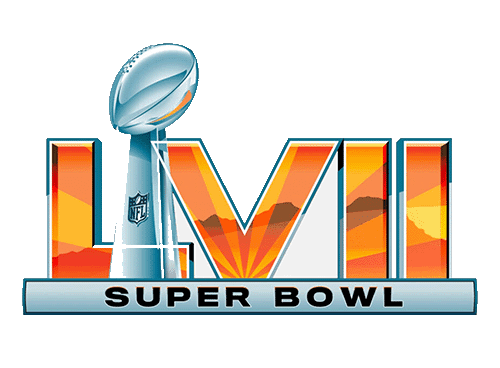 On February 11th, 2024, Allegiant Stadium in Las Vegas, Nevada, will host Super Bowl 58, where the AFC and NFC Champions will battle to see which NFL franchise will earn this season's Lombardi Trophy.
The initial preseason favorites to reach Super Bowl LVIII are the Kansas City Chiefs and Philadelphia Eagles in a rematch.
Below we will examine the SB 58 futures and give our take on how the 2023-24 NFL season could play out.
Where To Bet on Super Bowl 58 Predictions For 2023 - 2024
Bet On SB LVIII At These Trusted Sportsbooks
Current Betting Odds To Win Super Bowl 58
odds via Bovada
Kansas City Chiefs+600
Buffalo Bills+750
Cincinnati Bengals+900
Philadelphia Eagles+900
San Francisco 49ers+800
Dallas Cowboys+1500
Baltimore Ravens+1800
Los Angeles Chargers+2000
Detroit Lions+2500
Green Bay Packers+2500
Jacksonville Jaguars+2500
New York Jets+2500
Los Angeles Rams+3000
Miami Dolphins+3000
Cleveland Browns+3500
Denver Broncos+3500
New Orleans Saints+3500
Las Vegas Raiders+4000
Minnesota Vikings+4000
New York Giants+4000
Pittsburgh Steelers+5000
Carolina Panthers+5500
New England Patriots+5500
Washington Commanders+5500
Seattle Seahawks+6000
Chicago Bears+6500
Tennessee Titans+7000
Atlanta Falcons+7500
Tampa Bay Buccaneers+7500
Arizona Cardinals+15000
Houston Texans+25000
Indianapolis Colts+15000
Who Is Predicted To Win The Super Bowl 2023?
Super Bowl 58 futures were produced prior to the conclusion oF SB LVII, and the Kansas City Chiefs were the preseason favorite to win.
The Philadelphia Eagles are the top-rated team in the NFC to reach Superbowl 58.
The big game will be played in Allegiant Stadium in Las Vegas, NV, home of the Raiders.
Best 2023 Super Bowl Picks
The main components of a betting line are the same when wagering on any NFL game and will include the point spread, money line, and over/under. Super Bowl betting line history reveals that the ratio of victory for underdogs and favorites, as well as the over and under, are pretty much even.
The simplest bet of all for the big game is the money line, which allows the choice to simply lay some action on the team that you believe will win the game. The game cannot end in a tie, so play will continue until one team is declared the winner.
Normally we'd say be wary of underdogs, but they defy the odds and win nearly half of the time.
What Will Be The Final Superbowl Score?
The over hits pretty much as often as the under does when examining data on Super Bowls of the past. The highest-scoring (LII) and lowest-scoring game (LIII) both occurred recently, with a variance of 13 to 74 points, respectively.
Super Bowls 52 and 53 have given us the current range, and where the final score of SB LVI falls will largely depend on the teams involved. Super Bowl sportsbooks will set the point spread, over/under, and money line odds as soon as the teams advance to the final game.
Super Bowl Prediction Methods
We suggest using every weapon in your arsenal to prep for Super Bowl betting and there are several ways to glean more information from statistical data culled from current and past NFL seasons.
Championship pedigree often carries a lot of weight into the big game, but ultimately, all that matters are the players that are on the field and the coaches calling the plays on that given Sunday. History doesn't score points today, therefore, don't focus on it too much when placing a wager on Super Bowl 2023.
Don't underrate teams with a strong defense and rushing offense, as both components travel well and can perform consistently regardless of weather, playing surfaces, or stadium conditions. The Baltimore Ravens (XXXV, XLVII), and Tampa Bay Buccaneers (XXXVII, LV) have used this strategy to become Superbowl winners.
Most often, NFL teams with explosive offenses tend to advance to the Super Bowl, but that doesn't always equate to high-scoring shootouts. Most of the championship games are competitive these days, and no longer feature the routine blowouts that occurred in the 1980s and 1990s.
While there is no perfect method to predict the final score, keeping the above methods in mind, and combining the different Super Bowl odds found across the web, will be the best SB 58 indicators.
Super Bowl Prop Bet Predictions
More prop betting action is taken in on the Superbowl than on any other single sporting event and legal SB betting sites produce literally thousands of them, all geared to attract the most attention from their customers.
Many Super Bowl prop bets are entertainment-based and difficult to get an edge on, but there are lines that are predictable and feature reasonable odds such as prop bets on the SB coin toss or National Anthem props.
Because the coin toss and National Anthem are finite events, have limited results, and occur within a given range of time, there are not many parameters to choose from. Just like a coin toss in real life, just make a pick and hope for the best.